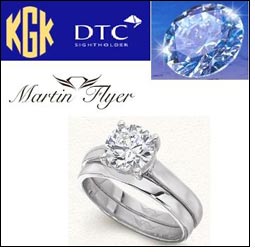 The KGK Group is a global corporation based in India with fully integrated operations in Diamonds and Colored Gemstones. KGK is known worldwide for its superlative products, exemplary quality, international standards, and its impeccable reputation for customer service.
From procurement to manufacturing and from marketing to retailing, KGK is present across the full value chain of the industry with offices spread across the world.
KGK is a DTC Sightholder for India and South Africa and has a global marketing reach with manufacturing units in India, China, Hong Kong, South Africa and Russia. The company has made forays in retail marketing and has opened showrooms in India, China, Hong Kong and Middle East.
A brief history of the group (Last 100 Years)
The foundation of the KGK Group was laid in the year 1905, when Shri Keshrimalji Kothari started trading in coloured gemstones simultaneously from India and Burma. Assisted by his son, Shri Ghisilalji Kothari, the business expanded from Jaipur to Chennai, and then to Hongkong. By the 1970s with new leadership at the helm of the group the business operations diversified into diamonds and to new global locations such as USA, Thailand, and Japan.
Global Presence
India, USA, China, Hong Kong, Thailand, Japan, Russia, Germany, Belgium, South Africa and UAE etc.
1) Assisting team members with day to day marketing tasks and coordinating marketing projects and activities as requested.
2) Basic Vendor Coordination.
3) Supervising Marketing Activities / Events for Promotions.
4) Marketing Execution of all printing collaterals.
5) Branding and Promotional activities.
6) Support to product marketing / sales on new product initiatives, launch plans from HO.
7) Responsible for coordination with Agencies, Creative for Brochures, Newsletters, Web updation etc.
8) Increase the engagement on the company web pages to generate more traffic.
9) In-depth understanding of social media strategies, analysis of data, trends and insights and be able to implement in business growth.
10) Preferred Male Candidate Only.
1) Confident and outgoing personality.
2) Excellent attention to detail.
3) Well organised and self motivated.
4) Excellent command of written & oral English.
5) Ability to work effectively under pressure and to tight deadlines.
6) Must possess excellent communication, interpersonal and organizational skills.
7) Must possess the ability to handle multiple projects simultaneously.

Interested candidates kindly forward your updated resume with a photograph on Email Id: bhushan.bhoir@kgkmail.com or Call on +91-22-61493333