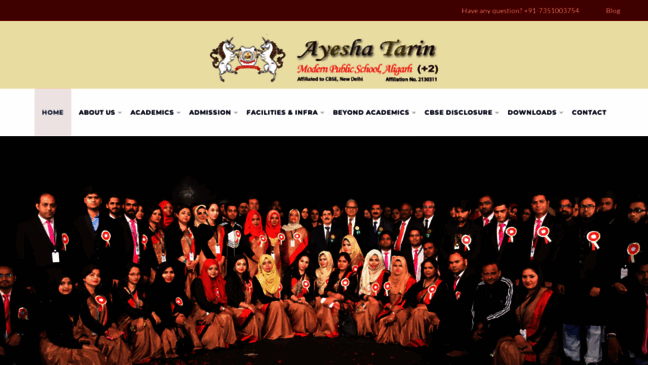 ATMPS, Aligarh was established in April, 1994 under the aegis of Nadeem Tarin Educational Society. The School is Co-educational, Day-Boarding with 1400 students, is affiliated to CBSE vide affiliation no. 2130311 from classes Playgroup to XII.
* A flair for teaching and be able to enhance knowledge
* Concept Clarity and Strong Communication
* English Teacher required for private tutoring for Arabic speaking elite.
* Planning, preparing and delivering lessons to classes.
Master's Degree in the concerned subject from a recognised university.

B.Ed or Five years teaching experience of intermediate classes
Or
M.Sc Ed in the subject concerned from Regional Institute of Education, NCERT.
Salary negotiable for good candidates plus Housing, Medical Insurance, Transportation, one month Annual Holiday ticket to home.

Contact Email:

principal

@

ayeshatarin.com

Address:

Anoopshahr Road, P.O.C.D.F, Aligarh, Uttar Pradesh, India 202122