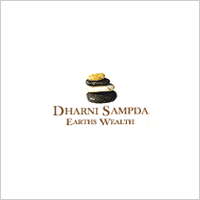 Dharni Sampda Pvt Ltd (DSPL) is an Indian Mining Company with experience of over 10 years in the mining industry. DSPL operates several mining projects in African Nations through its mining permits.
DSPL has substantial high grade mineral reserves of Manganese, Uranium, Bauxite, Diamond, Baryate & Nickel.
We are currently engaged in mining operations of Manganese, Uranium & Bauxite.
Mining Chemist
Analysis and evaluation and characterization of Raw Materials like Coal, coke, Iron ore, chrome ore, Limestone, Quartzite, Dolomite, Manganese, Bauxite ore and Pyroxnite.


Analysis of Ferro Alloy such as High Carbon ferrochrome (HCFC), Ferromanganese, Pig Iron, Silico Manganese, Sponge Iron, Ferro Silicon.


Should have Handled analytical instruments like Leco (C.S.200) for carbon & Sulfur & Lecco (AC 350) for GCV in coal & coke handle with X-RF machine


Keeping the track of the quality of materials i.e Iron ore being procured from different parties for own use and export purposes.


Sample preparation and determination of physical and chemical composition of Iron & Manganese Ore as per IS







Mining Engineer and Mines Foreman

Planning of Production activities of the mine in tune with company objectives/goals on yearly & day to day basis.
Discharging statutory responsibilities in respect of safe mining operation.
Arranging manpower on daily basis out of employed person.
Overall supervision & direction of Mines.
Waste Dump management.
Monitoring dispatched of finished products.
Plan & Monitor For Optimum Utilization Of Machines.
Ensure The Safe Operation Of All The Equipments & Comply With Statutory Requirements To Maintain
Continual Development of System & Practices.
Maintaining Safety In All Mining Operation During The Shift.
Sustain Quality Standards, Maintaining Quality Control Procedures & Systems.
Assist Mines Manager From Time To Time To Monitor & Supervise All Mining Activities & Mine.

Qualification: Diploma/ Bachelor's degree in Mining

Certification: Mines Foreman certificate/ Mining Competency Certificate

Contact Company:

Dharni Sampda Pvt Ltd

Email Address:

sneha.tannir@dharnisampda.com