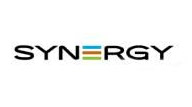 Synergy was established in 2003 by a group of engineering and architectural entrepreneurs with diverse experience in India and abroad. Our strength lies in our ability to deliver buildings of international standards within the cardinal parameters of quality, schedule and cost. Synergy commenced its operations in Bangalore, but rapidly expanded to Delhi / NCR region, Mumbai, Pune, Hyderabad, Chennai, Trivandrum and Kochi. One of the few companies having a pan India and International presence in Malaysia (Kuala Lumpur), UAE (Dubai) and Rwanda (Africa). Synergy also successfully operates in tier two and three cities such as Chandigarh, Ahmedabad, Indore, Bhopal, Mysore, Vijayawada & Nagpur. The organization has a very experienced Design Management Team, Project Control Team, Building Services Department and Construction Team. Synergy has in-house team of Architects, Engineers and Project Managers with exceptional skills in Design, Technology and Management. Our Project Management Team, with vast experience in India and internationally, understands the various development processes around the world and has the capability to successfully deliver to International Standards. We work closely with clients to achieve an economical solution to ensure maximum returns. Synergy started initially by delivering High Tech IT Business campuses; we rapidly expanded into other sectors including Hotels, Healthcare Facilities, Retail Malls, Premium Residential, Mixed-use development, Light Industrial Buildings and Interiors. Synergy has a specialized team which offers Turnkey Services (Design & Build) for buildings as well as Interiors.
Senior Coordinator
Detailed technical knowledge of the design, pre-construction & construction phases of the Project with special emphasis on design coordination and management
Budget and Scheduling
Value engineering
Experience in building bye-laws
Creative Visualization, Design Direction, Management, Innovation, Strategic Intent, Envisioning the Future, Excellent Communication, Strong Presentation Skills, Interpersonal Skills, Leadership
Candidates with Hotel / Hospital background are preferred.
Candidates should have Completed PG in construction Management.
Intrinsic knowledge, experience and creativity in field of architectural design
Worked with an established construction / developer / PMCM company with exposure to projects like commercial buildings, IT Parks, Hotels, Residential, Hospital etc is essential
Audit and Certification of Running account bills
Non Tendered Items rate recommendation for approval
Review of Budgets, BOQ's, Specifications, documents, etc., for the respective site
Conducting Internal QS Audit (includes review of works executed w.r.t. Specs provided in BOQ, verification of MAR's etc)
Attending various issues related to bill certification and dispute resolution, etc.
ACR review and control with variation statement as per GFC
Candidates with Hotel / Hospital background are preferred.
Candidates should have Completed PG in construction Management.
Intrinsic knowledge, experience and creativity in field of architectural design
Worked with an established construction / developer / PMCM company with exposure to projects like commercial buildings, IT Parks, Hotels, Residential, Hospital etc is essential
To plan, organize, direct, control and evaluate the operations of the Quality department
To create, implement and maintain companys quality policies, standards and procedures based on ISO 9000
To implement training
To ensure employee compliance ( via QA Manager) with SOPs
Review of tender lists
Overview of Project Quality Plans.
To supervise, communicate with and provide direction to Quality Managers
To determine, review and approve suppliers performance
To oversee internal audits
Head - Contracts & Procurement
To maintain and implement construction proforma / budget for each project
To identify material requirement (based on project plans and lead time) and timely procurement of the same at the most economical rate without compromising on quality
To ensure and maintain effective vendor relationship to get the best deals for the organisation
Increase use of lower cost logistics and distribution channels
Provide MIS report
To install a system of inspection to ensure that materials received are as per specifications
To monitor performance of vendors viz. cost, timeline, quality etc
To research new materials for design and cost savings
To develop and implement new purchasing strategies to deliver ongoing cost reductions and process simplification
To assist in maintaining company quality control program
Handle change order requests
To head up department and to build up an effective team.
Overview of schedules on all major projects.
Support / audit of schedules on minor projects.
Ensure management are kept fully informed on critical / overdue activities.

General
Detailed technical knowledge of the construction process.
Ability to oversee projects concurrently.

Schedule
Fully conversant with relevant software Primavera P6 / Sure Trak and MS Projects
Expertise in various schedules:
Master
Preconstruction
Design
Procurement
Construction
Tender / Contract restraints (for each package)
Fit-out
Short term
What-if
Conversant in WBS
To provide project management resource to directly manage projects across the organisation, delivering within the agreed scope and timescale
To be responsible for the recruitment, supervision, appraisal, induction, development and performance management
To provide support, advice and assistance to people and / or departments across the organisation managing their own projects
To have a good understanding of organisation-wide issues and be able to suggest solutions for resolution
To be responsible for defining project budgets and ensuring that they are well managed for the accountable budget holder
To develop and maintain the project management methodology including document templates, identifying project phases, reporting and planning information for successful project delivery
To ensure that there is a good sign off for implemented projects and that they are handed over to the clients on completion
To conduct business analysis / troubleshooting reviews for departments as requested
To be responsible for the delivery of projects aims and objectives as outlines in the relevant specifications for assigned projects
To be responsible for implementing and maintaining a document storage system that will contain all documentation for all projects and which can be easily accessed
To research and remain up to date on developments in project management technologies
To comply with the data protection regulations, ensuring that information on clients remains confidential
To undertake any other tasks, duties or projects which may arise from time to time which are commensurate with the general level of this post and as directed by the designated line manager
Responsible for chairing monthly client meetings
To vet development strategies and ensure compliance by project teams
To plan the frequency of Safety and Quality audits required for the projects by the central quality and safety teams
To develop overall project plan and construction schedule
To mobilise resources manpower, equipment, materials in co-ordination with the project controller at Head Office
To execute the project within the parameters of time, cost, profit, quality, HSE and productivity
To monitor project progress, adherence to contract specifications and quality standards
To identify opportunities for application of good / innovative engineering practices to enhance the quality of delivery
To ensure proper systems implementation sub-contract system, information technology, quality, safety and environment
To ensure and monitor statutory compliance
To manage the client interface in terms of deliverables, grievances, issues etc
To build and maintain good working relationship with contractors, government agencies, vendors, consultants
Will be solely and fully responsible for correct certification of bills and quantities
To ensure smooth project closure activities
To demobilise project resources and equipment on completion
Head - Design Coordination
Responsible for design management and coordination during the design, pre-construction and construction phases of designated Projects(s)
Buildability provide advice to consultants
Define design responsibilities for consultants and specialist contractors
Approvals Define procedure and dates
Appoint consultants Prepare RFPs, evaluate consultants and award
Design development establish progress
Design review ensure regular reviews are held with the consultants
Budgets define format of design information for cost appraisal exercises
Value engineering identify elements of the design suitable for VE studies
Candidates with Hotel / Hospital background are preferred.
Candidates should have Completed PG in construction Management.
Intrinsic knowledge, experience and creativity in field of architectural design
Worked with an established construction / developer / PMCM company with exposure to projects like commercial buildings, IT Parks, Hotels, Residential, Hospital etc is essential
Ms Pavithra
SYNERGY PROPERTY DEVELOPMENT SERVICES PVT LTD