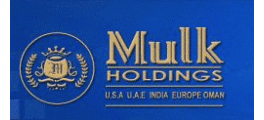 Metal Plast is the plastic industries arm of Mulk Holdings with two production plants in U.A.E & Oman. The company has production lines of Recycled LDPE, Fire Rated Granules and Plastic films. Metal Plast is an important part of Mulk Holdings' green initiative and has a production capacity of 36,000 tons of recycled aluminum, 12,000 tons of Fire rated granules and 7,000 tons of Plastic films.
Operating line in the safest possible manner and observe all safety policies.
Pulling and cleaning dies, screws, and misc. equipment.
Tagging all products ran for traceability and pack accordingly.
Observes machine operation to detect work piece defects or machine malfunction.
Must maintain good attendance.
Multilayer Blown Film Plant
Co-Extrusion Film Plant
3 Layer Film Plant up to 1.8 Miter Width
Specification 55 X1 +65 X1 +55 X 1 = 1800 mm

Company:

Mulk Holdings Group of Companies

Address:

Hamriya, Sharjah,United Arab Emirates 42642

Email Address:

sandeep.eswaran@mulkholdings.com