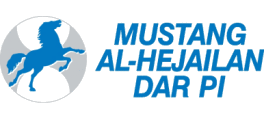 One integrated company combines global experience with proven performance in the Kingdom. Mustang Engineering, a Wood Group company, and Al-Hejailan Consultants formed Mustang Al-Hejailan in 2009. From Houston-based Mustang Engineering comes over 20 years' global experience and performance designing and engineering some of the oil and gas industry's most visible and unique projects. With more than 4,000 employees worldwide, it brings notable expertise in engineering and project management of the oil and gas; refining and chemical; pipeline; automation and control; and process and manufacturing industries. It is a subsidiary of Wood Group, the energy services company that operates in 50 countries.
Civil Design Engineer
Civil Design Lead
Civil Design Manager
-- Conceptual & Detail Designs of Highways, Roads & Bridges, Geometric Designs of Bridges, Designs of Highways Intersections level intersections & Super Elevated Types (Cloverleaf, Diamond etc..)

-- Design of Utilities Network (Water Distribution Network, Sewage Network, Irrigation Network, Fire Water network etc)

-- Design of STP, WTP, Sewage Lift Stations, Surface Drainage System (UG & Open Surface Channels)

-- Site planning & Development, Topographic surveys & site grading design work.

-- Preparation of Project execution plan

-- Familiarity of International & American Codes & Standards, but not limited to AASHTO, IPA, ASTM, ASCE, NFPA etc...

-- Software knowledge such as AUTOCAD- Civil 3D , PDS, Microstation etc... with 10 + Yrs overall experience in Design Engineering.
Electrical Design Engineer
Electrical Design Lead
Design Manager

-- Provide electrical design engineering expertise on multi disciplinary commercial projects, together with planning and technical co-ordination expertise.

-- Provide support for reports, specifications and engineering analysis of technical / construction / build-ability issues.

-- Experience in Design of Power Systems, Load calculations, Load flow, Short circuit calculations, Cable sizing. Design of Lighting calculations, Grounding & Lightning networks.

-- Prepare of Electrical Engineering/ Design deliverables including Specifications, Data Sheets, Single Line Diagrams, Protection Diagrams, Cable Schedule, Electrical Installation / Cable Tray/ Cable Routing /Lighting/ Earthing/ Lightning Protection/ Equipment Layout.

-- Candidate should be well versed with international industry codes and standards related to electrical systems.

-- Overseeing the conduct of design reviews and participating in Value Engineering Workshops and the holding of regular design coordination meetings.

Recruiter Name:

Vinod Kumar Gopinath

Company:

Mustang Al Hejailan Dar Pi

Address:

Al-Butain Tower,Prince Turki Bin Abdul Aziz Street, P.O. Box 3863,Al-Khobar 31952 Saudi Arabia

Email Address:

vinod.gopinath@mustanghdp.com