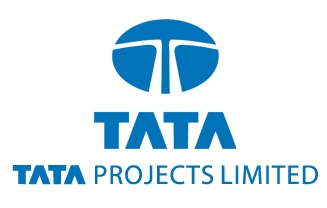 Artson Engineering Limited
(A subsidiary of TATA Projects Ltd)
, was incorporated in the year 1978. Since inception, the Company was engaged in pioneering work in developing products and systems in fuel handling and tankage construction activities in Refineries, this led the Company to become one of the foremost companies in India with specialization in Petroleum Storage and handling systems.
Over the years, the Company has developed its capabilities in the multi-disciplinary construction fields for the Hydrocarbon process industry and has successfully executed, on turn-key basis, many prestigious construction contracts. The Company has thus emerged as one of the leading Design Engineering Procurement and Construction Companies in the Petroleum Storage and handling system.
During the span of three decades, the Company has successfully commissioned, on turn-key basis, several fuel storage and handling facility systems and emerged as one of the foremost companies in the country which specializes in such systems. The Company's expertise has gradually expanded beyond the Country and has been executing prestigious overseas contracts as well.
Preperation of plot plan,equipment layouts, piping studies, piping specification.

To review process piping package and prepare a execution plan.

Preperation of layouts of piping network to carry fluids from one equipment to another

Knowledge of design planning and the applicability of piping design codes.

Ability to prepare engineering documents w.r.t Piping layouts drawings, MTO/BOM for piping items, Nozzle orientation for fabricated equipments, Piping isometrics , ducting layouts, cable tray layouts etc,

Ability to read and infer Piping support drawings and preparation of drawings for statutory approvals.
Inspection of Piping Fabrication Erection and testing of Underground and above ground Piping, pipelines.

Involved in Review of P&ID, Isometric drawings, GAD & Alignment Drawings

Supervision of fabrication & erection of equipments and piping.

Ensuring the valid calibration of Inspection / Testing equipments at site

Ensuring the implementation of Quality Control Plans and procedures

Interacting with the Client for progress monitoring
Recruiter Name:
Fabian D'Mello
Email Address:
fabiandmello@artson.net