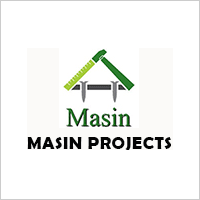 We are Masin Projects Private Limited, Global Consultancy Organization run by experienced professionals graduated from IIT, IIM and other reputed institutes. We provide specialized services in Project Management, Claim Analysis, Dispute Resolution/ Arbitration and Strategy Consultancy in the field of Construction, Infrastructure, Real Estate, Oil & Gas and Energy. We have pool of professionals having wide ranging Technical Expertise, Legal and Management/Administrative experience in our Panel, which enables us to offer services with international standards. We have offices in India, UAE and Oman.
We represent Long International (www.long-intl.com), reputed consultancy company based as US, which provides expert Engineering and Construction Claims Analysis and Expert Testimony, Project Management Consulting, and Insurance Claims Analysis Services to the Engineering and Construction Industry worldwide. Since 1996, Long International has served clients and projects located in over 40 countries spanning six Continents.
We are in the process of hiring good professionals, who can contribute to our global expansion plan.
Searching for new clients who might benefit from company products or services and maximizing client potential in designated regions

Developing long-term relationships with clients, through managing and interpreting their requirements

Persuading clients that a product or service best satisfies their needs in terms of quality, price and delivery

Negotiating tender and contract terms and conditions to meet both client and company needs

Calculating client quotations and administering client accounts

Working on after-sales support services and providing technical back up as required

Analyzing costs and sales

Preparing reports for head office and keeping customer records

Meeting regular sales targets and coordinating sales projects

Supporting marketing activities by attending trade shows, conferences and other marketing events

Making technical presentations and demonstrating how a product meets client needs

Liaising with other members of the sales team and other technical experts

Providing training and producing support material for other members of the sales team.
1. Minimum 5 years experience in sales & marketing of oil & gas/infra materials and equipments like pipes, valves, process equipment, flanges etc.
2. Should have good understanding of technical specifications of these equipment.
3. Minimum 2 years experience of sales of similar materials in Oman market.
4. Good knowledge of Omani customers and market
5. Good network in the market
6. Should be aggressive and self-driven.
Fixed salary of Rial Omani 600 tax free per month+ car + Incentive
Recruiter Name:
Pradeep Kumar
Company:
Masin Projects Pvt Ltd
Email Address:
masin.vacancy@gmail.com
Telephone:
91-124-22155475