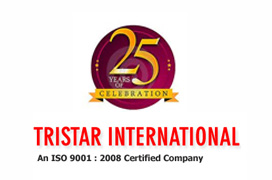 TRITORC is a leading manufacturer of Hydraulic, Pneumatic, Electric and Manual Torque Wrenches, Bolt Tensioners, Heavy Duty Impact Sockets, Manual Torque Multipliers, Turbine Tools, and other accessories. We design some of the extensively used tools in the service industry.
We manufacture, sell, supply on rental basis providing service support 24x7.
TRITORC is the rightful PARTNER you need for all Industrial Bolting jobs. We strive to deliver high quality products and reputable service at an affordable price.
We are an ISO 9001 certified manufacturing organization based in Mumbai, India, with over 60% of production for worldwide exports. Superior quality, durability, robustness and flawless finish, which make them perfect to be used
in a number of industrial applications in various sectors such as automobile industry, thermal Our products have buyers and users in many quality conscious and competitive markets of- U.S.A., U.K., Indonesia, South Africa, Nepal, Italy, Singapore, Philippines, Greece, Iceland, U.A.E., Malaysia, Kuwait & more.
All our overseas buyers have reposed their faith in us through repeat orders. This is mainly due to our Consistency in Quality, Pricing and Timely Supplies.
Website: http://www.tritorc.com OR http://www.tristarfzc.com/
JOB DESCRIPTION:

* Accounting up to finalization of Accounts

* Monthly /Annual Cash flow budgeting and Planning

* Arranging finance from banks for various working capital Limits

* Handling purchase, sales bill entry.

* Petty Cash handling on daily basis.

* Bank Reconciliation on weekly basis.

* Scrutiny of Debtors & Creditors

* Issuing Debit / Credits Notes to parties

* Day to Day Voucher Accounting




Recruiter Name:

Ms. Ankita HR

Company:

Tristar International

Email Address:

recruitment@tristarindia.com

Website:

http://www.tritorc.com / http://www.tristarfzc.com/