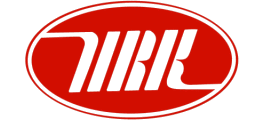 An 1S0-9001:2000 certified company in the Kingdom of Saudi Arabia was formed in 1963. It has established a reputation for carrying out Turnkey projects with specialization in process control and instrumentation, electrical, mechanical and civil disciplines. The Head Office of the Company is located at Dammam in the Eastern Province of Saudi Arabia and has a network of branches in all the major cities of the Kingdom. It offers it's clients state-of-the-art technology solutions to the oil and gas, refining, chemicals and petrochemicals and power generation sectors throughout the Kingdom.
Qualification:

BE/B.sc in Mechanical Engineering
Experience:

experience of 10 years in engineering design for LSTK.(Saudi Aramco ) projects related to Utilities and Sulfur plant of oil & gas industries.
Shall be able to review the design deliverable submitted by the engineering consultant with respect to clients standards and procedures.
Verify manufacturer/vendors data compliance and incorporation into design.
Shall be familiar with Saudi Aramco standards and procedures.
Shall be able to do Material Take-Off, hydraulic calculations and stress analysis.
Shall be able to review and comment on vendor submitted documents like NMR and calculations.
Shall have a thorough working knowledge of international codes and standards related to piping & equipments. (ASME Sec I, V, VIII and IX, ANSI B31.3/4/8, NACE, and API 620/650 and AWS D1.1)
At least 2 projects involved in Saudi Aramco oil & gas and sulfur project. Those who have worked completely on Saudi Aramco projects, at least will be given preference.

Nationality: Indian
Email id: rec19@asmacs.net