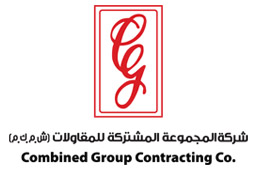 It is a Kuwait-based public shareholding company that operates in the construction industry. The Company's activities include general contracting, mechanical and engineering works, construction of industrial and commercial buildings, bridges, and highways; manufacture and import of building materials; trade and packaging of cement, sand and related materials; asphalt production, and investment of excess funds in portfolios managed by specialized companies. Its services are structured into five main business units, namely Roads & Infrastructure, Construction, Oil Sector, Special Projects and Services Centers. It has operations in Kuwait, Qatar, Oman, the United Arab Emirates, Saudi Arabia, Iraq, Lebanon, Tajikistan, Mongolia, Uzbekistan, Georgia, Indonesia and Albania.
Qualification: BE/B.Tech in Civil Engineering
Experience: Should have minimum 10 to 15 years experience in Construction background.
Large scale projects
Has the capability of planning for all site activities to the next 6 months
Aware of utilities required for the large projects
All supporting facilities shall be prepared prior to construction start
Mobilization plan to be comprehensive
All required materials and spare parts shall be requested
Vision of warehouse construction and requirements
Temporary electrical / water supply
Waste management plans
Planning of stacking / storing the construction materials
Tower cranes plans of mobilization and demobilization
Fire fighting
Dust suppression
Planning of maneuvering materials / equipment / vehicles
Labors accommodation and transportation
Site / buildings guarding and securities
GCC experience

Nationality: Indian
Email Id: rec19@asmacs.net