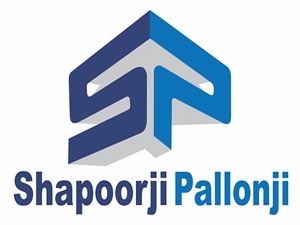 Shapoorji Pallonji And Company Private Limited.
Envisioning, Planning and finally Creating. Thats what we do at Shapoorji Pallonji & Co. Ltd. Our Vision and Rock Solid Experience has made us today, not only in India but also Internationally one of the foremost Indian Construction companies. We build a brand that endures. The first Indian Construction Company to possess ISO 9001:2000 certification with International Ops. in Middle East, Gayana, and Afghanisthan.
Preparation of QC Manual, Format and other QA/QC reports, MIS for Civil & Structural works.

Preparation, Review & Approval of Inspection & Test Plan (ITP) for Civil QA/QC activities.

Preparation of Civil Quality Procedures/Method Statements.

Internal Auditor for QMS.

Familiar with Quality Control, designing of mix for different grades of concrete

Understanding about the Quality Concepts, Soil Testing, Sampling & Material Testing as per standards.

Expertise in testing of various Construction Materials in Laboratory

Analysing quality of Civil works at site before, During & After completion of Works.

Knowledge about Bar Bending Schedule, pour cards and NDT methods being applied to evaluate Civil Works.

Good communication & Liaisioning Skills.

Ability to monitor the functioning of Batching plants , to minimize rejection and production of consistent quality concrete

Knowledge of Temperature controlled Concreting.

Knowledge of Structural Steel Fabrication & Erection Checks.
Graduates only in Civil Engineering with five to ten years of relevant experience in Quality aspects in a power plant construction site. Candidate should possess some experience of working abroad and those with experience of working as above in African region will be preferred. Good interpersonal skills, documentation abilities and eye for detail are required.
Recruiter: EPC Division - HR Department
Contact Company: Shapoorji Pallonji And Company Private Limited
Email : epc.recruit@shapoorji.com
Reference Id: Civil Quality Engineers - Guinea (West Africa) & Rwanda (East Africa).
Website: http://www.shapoorji.in