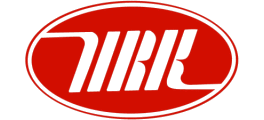 An 1S0-9001:2000 certified company in the Kingdom of Saudi Arabia was formed in 1963. It has established a reputation for carrying out Turnkey projects with specialization in process control and instrumentation, electrical, mechanical and civil disciplines. The Head Office of the Company is located at Dammam in the Eastern Province of Saudi Arabia and has a network of branches in all the major cities of the Kingdom. It offers it's clients state-of-the-art technology solutions to the oil and gas, refining, chemicals and petrochemicals and power generation sectors throughout the Kingdom.
QA Manager

Qualification: Graduate Engineer

Experience:

Should have with 10 year's experience in QA system management.
Internationally recognized certification in auditing ISO9001.
At least 5 years work experience in Saudi Aramco. Required copy of Saudi Aramco approval letter or SAP #.

Nationality: Indian

Email Id: rec17@asmacs.net