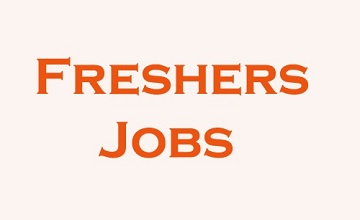 Position : Trainee Sales Executive

Product : Metals

Qualification BE or B.Tech. ( Mechanical / Metallurgy) + MBA (Marketing)

Candidate has to visit anywhere in UAE & other country.
Establish productive customer relationship and provide high standard services, organize and attend face to face meetings.

Develop potential market space to achieve maximum level of added revenue.

Identifying new sales opportunities (Lead generation) in order to increase levels of business activity and revenue.

To ensure fully equipped with copy of company brochures, Ideas, Visuals, Current trends and designs.

Responsible for processing, developing Project quotes / Transit / Billing and credit recovery. (Manage/Supervise/Negotiate / Resolve).

Follow-up the deadlines.

Maintain Daily / Monthly sales reports.

Commitment to adhere quality related policies of the company.
This role involves extensive travel.

Proactively asses, clarifies, and validate customer requirements and establishes contacts of Decision makers.

Should, posses sound Analytical assessing ability.
Salary : AED 2000 + Visa, Bachelor Accommodation, Transportation, Medical Insurance

If you are interested please send updated Resume alongwith Passport & Photo graph with below format at kssmanagement2@gmail.com

Name
Qualification
Current Location
Ready to relocate to Sharjah for 2 years Yes/No
Passport No.
Notice Period required