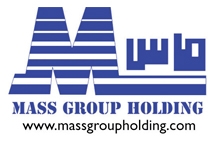 Mass Group Holding Ltd (MGH) is focusing its activities on four key areas: 1- Power generation. 2- Cement production. 3- Steel and Iron production. 4- Real Estate - Mass City In power generation field, the current total production capacity of our three Build, Own and Operate (BOO) power stations in Kurdistan Region of Iraq is 4000MW. The group started to establish another (BOO) power station in the capital Baghdad with a capacity of 3000MW. After completing this additional project, the total production capacity will increase to 7000MW. Cement production field, the current annual production capacity is around 8 million tons. Steel and Iron production field, the current annual production capacity is 1.25 million tons per year.
We are hiring Control Engineers to one of our Leading O & G client Mass Group Holding- ERBIL, KURDISTAN (autonomous region).

Details of Candidate-specifications are as follows:
Control Engineers with 8 Years of Experience in I&C systems "DCS (ABB P14 Procontrol) "and had the Capability to deal with all type of software.
Position: Control Engineers
Client: Mass Group Holding
Experience required: 8+ yrs in the field of Petrochemical/Oil &Gas Power as an electrical maintenance manager.

Educational Qualification: BE / B TECH / gas power plant / Gas Turbine/Combine Cycle Power Plant
Work Location: Erbil, Kurdistan

No of Position: 10 openings
SEND ME DETAILS GIVEN BELOW:
TOTAL EXPERIENCE:-
RELEVANT EXPERIENCE:-
CURRENT CTC:-
EXPECTED CTC:-
IF INTERESTED THEN SEND YOUR UPDATED CV WITH RELEVANT DOC'S AND PASSPORT SCAN COPY WITH MENTIONED DETAILS
· Passport Front & Back Scan Copy
Email: HR@arcmanpower.com
Narinder (9599508627/9599428335)
Email: hr01.arc@gmail.com