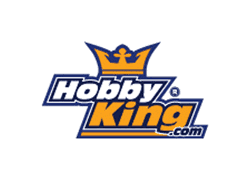 HobbyKing.com is a privately held B2C high tech e-commerce company that is a leader in its category with customers around the world. The website is ranked in the top 5,000 websites globally for traffic. The products are R/C hobbyist products for mid to high range hobbyists. If youre passionate about building great business functions, leading change and improving critical business processes, then we want to speak to you!
Job Descriptions:
- Design and develop in Magento
- Evaluate and test Magento implementation
- Maintain Magento implementation
- Tune Magento performance
- Integrate Magento with other systems
- Perform quality analysis from time to time
- Participate in requirement analysis and technological evaluation
- Working in a tight time frame

Requirements:
- 5+ years of Magento development experience
- Computer related degree
- Actual experience in customizing Magento and creation of extension
- Experience with Magento Enterprice development with no less than 2 years
- Ability to understand the core Magento code and database schema
- Performance tuning of Magento
- Magento issued certificate(s)
- GIT knowledge

Nice-To-Haves:
- Multiple warehouse extension
- Magento 2.0 project experience
- Classic ASP language
- Linux knowledge
- Solr configuration

We offer excellent career prospects and attractive remuneration package to the right candidates. Interested parties, please send your detail resume with present and expected salary together with availability.

All personal data collected will be treated in strict confidence and used solely for recruitment purpose. All applicants' information will be destroyed after 12 months.
Recruiter Name:
Dylan Choi
Contact Company:
Hextronik Ltd TA