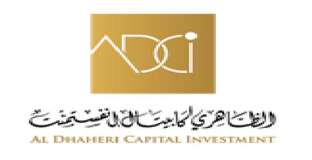 • Develop a detailed project plan to track progress Establish sales objectives by forecasting and developing annual sales plan including regions and territories establishment, projected sales volumes and profits.
• Manage the outdoor sales staff
• Meet financial objectives by preparing an annual budget; scheduling expenditures; analyzing variances; initiating corrective actions.
• Formulate pricing policies.
• Ensure pricing is correct.
• Coach, counsel, recruit, train, and discipline sales staff.
• Evaluate on-the-job performance.
• Identify current and future trends that appeal to customers.
• Approve contracts with vendors.
• Analyze operating and financial statements for profitability ratios.
• Ensure pricing and margins are accurate and to the company's standards.
• Utilize information technology to record sales figures, for data analysis and forward planning.
• Ensure standards for quality, customer service and health and safety are met.
• Monitor local competitors.
• Organize and distribute sales staff plan.
• Preside over staff meetings.
• Help retail sales staff achieve sales targets.
• Handle customer questions, complaints, and issues
• Great educational background (no less than 4-year university)
• Preferably in the fields of computer science, engineering, marketing finance. Understanding of software development is preferred.
• Minimum 5 years of experience.
• Proven working experience as project manager, project coordinator, and sales management.
• Excellent communication skills, including written and verbal skills.
• Solid organizational skills including attention to details and multi-tasking skills.
• Strong numeracy, analytical and judgement skills.
• Excellent interpersonal skills with ability to relate to a diverse range of people with different backgrounds and at all levels within the organization.
• Responsive and supportive with strong time management skills and ability to respond to multiple requests.
• Highly self-motivated, positive, 'can do' attitude.
• High ethical and professional standards.
• PMP certification is a plus.
5+ years experience
Email: hr@adcigroup.com