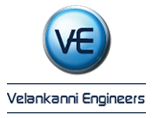 We have utmost pleasure in introducing ourselves as a company in the field of Civil and Mechanical Constructions. Our experience spans more than three decades in building large dia storage tanks for petroleum products, Chemicals, LPG etc along with associated civil works and equipment erection. We have full capability in undertaking the following works.
Design and Engineering of Stainless steel, Carbon steel, Alloy steel, Nickel, Aluminum and LTC steel storage tanks.
Fabrication, Erection, Welding, Testing of Cone roof, Dome roof Floating roof, Cryogenic double wall storage tanks, LNG and LPG tanks and piping ,Civil and structural related to pump house including associated works.
The erection engineer should have experience in Equipment Erection, Load calculation, Autocad Knowledge, Lifting method statment procedure, Lifting plan.

Should have a total experience of 8 to 10 years in this respective field




Recruiter Name:

Melchisedec Poobalarayer

Contact Email:

melchiapr@gmail.com / meljes1959@gmail.com