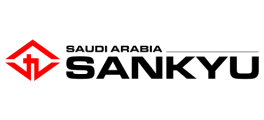 Service provider for Oil & Gas and Petrochemical Industries. Plant Engineering - Operation Support - Logistics Services.
5 - 8 Years of experience.
• Handling all type of job regarding import/export.
• Arrange custom Clearance for air & sea shipments (import/export).
• Sending shipping instruction to shipping line/airline.
• Make sure all documents pertaining to shipments are received with include invoice, packing list and all other documents.
• Follow up with shipment line/airline.
• Handling all the customer queries status of their consignment.
• Following up and expedite the process of shipments both offshore and onshore, Persistently with vendor, provider and client.
• Checking rates from shipping line / airline / subcontract, and create quotation to client.
• Arrange marine cargo insurance and handle claim against company if required.
Mahmoud Bahakim
Mahmoud
.
bahakim
@
sankyu
.com.sa