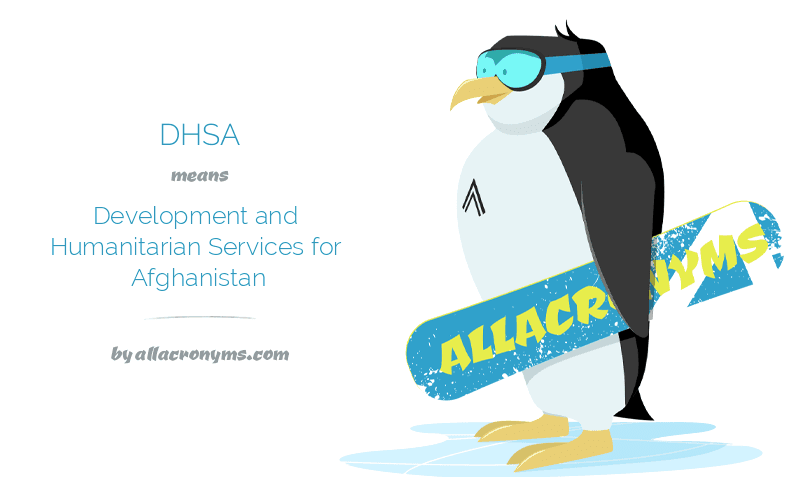 Development & Humanitarian Services for Afghanistan (DHSA) is in Afghan NGO established in 1992. The mission of DHSA is to promote a dynamic and capable civil society in Afghanistan by connecting local know-how with innovation. DHSA's key areas of focus are independent media & public communication, education and the celebration of cultural heritage. DHSA seeks to be self-sustainable, striving to create and manage projects, which generate their own incomes and reduce dependence on donors. The Killid Group (TKG) was created by DHSA in 2002 as a public media initiative dedicated to increasing public access to independent information in an effort to improve lives, to foster pluralism and give voices of reason and freedom in Afghanistan greater opportunities for expression. TKG operates ten local radio stations (Radio Killid Network) and publishes and distributes the three most popular magazines in Afghanistan (Mujal-i-Killid, a general interest and news magazine, Mursal a women's magazine and Sapida quarterly magazine).
Job Summary:

The director of program is responsible for the implementation, management, supervision and evaluation of all the organizations programs in accordance with the standards set out by the organization. As a member of the senior management team, the director of programs participates in strategic planning, annual development plan and budgeting initiatives along with other members of the senior management team. He/she works within the guidelines, policies and mission of the organization and will be accountable and responsible for specific projects and programs of the organization. S/he will have the responsibility for developing and delivering on the overall fundraising policy and strategy of the organization and meanwhile will be responsible for developing a diverse range of sustainable funding streams.

Duties & Responsibilities:

The Program Directors responsibilities will include, but not be limited to:
1. Search and identify potential donors, summarizing the range of donors potentially interested in funding our work, develop and submit related proposals, and expression of interests in coordination with the program and other sections.
2. Develop a fundraising strategy that will guide the organization in its fundraising efforts, in coordination with management, program and other related departments.
3. Responsible for the implementation, management, supervision and evaluation of all activities of the program in accordance with standards and donor requirements.
4. Continually seek new and appropriate contacts and partnerships with relevant individuals or organizations.
5. Create a sustainable and diverse fundraising portfolio, with funding streams including individuals, donors, international NGOs, Community, Government and other grant-makers, with appropriate priorities
6. Lead the program department and guide them to efficiently and effectively implement the projects/program awarded.
7. Work towards the capacity building of the program section, enabling them to approach fundraising opportunities.
8. To review the proposals, expression of interests, reports and plans prepared by program department.
9. To lead the program department in production of annual organizational, program and project reports and plans.
Qualifications Required:

1. Master Degree, preferably in management or social sciences,
2. Minimum of five years of strategic development and fundraising experience (including donor management, identification and liaison and proposal writing),
3. Proven track of successful fundraising,
4. Knowledge of project life cycle management,
5. Demonstrated success in preparing proposals and grant applications that have been approved for funding,
6. Sound knowledge of the current funding and business environment in Afghanistan and the donors that are presently funding projects here,
7. Familiarity with sources of funding for projects related to Media, Education, Humanitarian Services, Culture Heritage, Women Empowerment and Environment Protection.
8. Knowledge of fundraising cycles, proposal formats and application procedures for key donors.
9. The ideal candidate would be energetic, flexible and adaptable in their approach, be able to work individually or as a team and have excellent communication skills,
10. Native English speaker or having Professional knowledge of English




Interested candidates can send their CVs to hr@dhsa.af