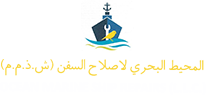 Urgently required a purchaser to conduct purchasing activities for material and equipment required for ship repairs, maintenance, refits, and facility repairs in order to ensure that all required material is available in a timely and cost-effective manner in line with requirements.
Candidate should have good contracting, negotiating and cost analysis skills.
Good command over spoken and written English.
Knowledge of ship repair materials, equipment and terminology.
Recruiter Name:
Kompal Murrawat
Contact Email:
oceanmarine8@gmail.com