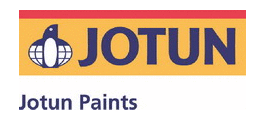 Jotun is growing fast all over the MEIA region (Middle East, India and Africa), and to continue our ambition of further growth and development, we need talented young employees to drive us forward. The Jotun MEIA graduate program is one important tool in meeting this challenge, as it offers a rich and fulfilling experience along with extensive training. Jotun MEIA region is looking for young talents, like you, for a one year graduate program that will be integrated into a full-time permanent position. We believe your high qualification and passion can make a difference to the future development of Jotun. The Jotun MEIA graduate program will take you through a challenging and exciting journey in the organization. As a selected candidate, you will also be given specific tasks and assignments for a maximum period of 3 months outside your home location, within the MEIA region. Loyalty, respect, care and boldness are our values, and the foundation for all our business. These values will be reflected in our graduate program. Jotun Algérie SARL is a newly established subsidiary of Jotun group with significant growth objectives requiring recruitment of ambitious candidates to accompany our growth journey in Algeria. As a part of the Jotun MEIA graduate program, we are looking for a Multi-Colour center machine Engineer , who will report into the Sales Manager – retail, Decorative paints
Responsibility
Set regular maintenance schedules for existing machines in the assigned area (50MCC) by conducting maintenance in accordance with the plan, solve technical issues related to MC equipment to ensure that all machines are running properly to minimize colour complains

Execute expansion of retail network in assigned area in coordination with retail manager by providing installation, training and troubleshooting to ensure that the growth of retail network in Algeria will continue and to ensure customers are well versed in operating MC machine and tint accurate colours.

Execute marketing activities related to Multicolour by updating database, price and having a proper competitors survey in assigned area to assist in setting marketing plan and strategy.

Advise customers by providing the necessary technical assistance related to Multicolor machines to support the Sales team and exceed customer expectations.
Qualifications
Education level
College / University, Bachelor's degree
Personal qualities
Acts on own initiative, makes things happen and accepts responsibility for the results

Adheres to company rules and procedures; executes plans with commitment and determination; achieves high quality results

Produces fresh and imaginative ideas and solutions; breaks away from tradition; promotes change and novelty

Communicates in a clear, precise and structured way; speaks with authority and conviction; presents effectively

Co-operates well with others; shares knowledge, experience and information; supports others in the pursuit of team goals

Is aware of own strengths and limitations and pursues learning and career development opportunities
Qualifications
Your age is between 23-30 years

You have 1-3 years of relevant experience in technical field is an advantage

You have a minimum bachelor degree in relevant subject

You are fluent in French and English languages

Engineering background (electronics, electrical, electro-mechanics) would be an added advantage
Language
We offer
Individual tasks and responsibilities along with close mentoring and coaching from your managers

Substantial on-the-job learning in the organization

One assignment for a maximum period of 3 months in the MEIA region

Personal and professional growth and a possibility to have an exciting career within a global company
Apply Through: http://www.jotun.com/no/en/corporate/career/vacancies/3562747894.aspx