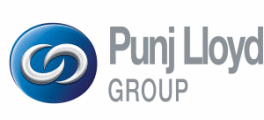 Punj Lloyd Group is global US $ 651 million EPC conglomerate- Providing services in Energy, Infrastructure and Defence sectors.
Punj Lloyd is present across Middle East & Africa, Asia Pacific, South Asia, the Caspian, UK, China and Europe. We have International offices in 23 countries and rich multicultural manpower from over 30 nationalities. We have equipment assets worth US $ 263 million .
As a reflection of our international quality standards, construction and project management techniques, Punj Lloyd holds ISO 9001:2008, ISO 14001:2004 and OHSAS 18001:2007 certifications.
We are currently looking for Safety and QA/QC Professionals for our project Pipeline Project



Mandatory Qualification & Experience

For HSE Engineer - Bachelor Engineer or Diploma Engineer or Graduate and for HSE Officer / Supervisor - Graduate

Recognised PDIS (post Graduate Diploma in Industrial Safety)

NEBOSH IGC certified / IOSH HSE Professional

Total exp of 5 years & atleast 2 years of relevant experience in managing / executing large Oil & Gas projects

Experience in cross country pipeline Project will be preferred

Candidates age should not be more than 40 years




Roles & responsibilities


Manage safety function at Construction site.
Implement Project HSE Plan & Procedures to meet client HSE expectations & requirements.
Provide support to construction leads at site for HSE Compliance.
Conduct Daily Tool Box Meeting.
Knowledge of Risk Assessment & Job Safety Analysis
Daily site inspection & preparing reports.
Emergency Preparedness & JSA/HIRA




QA/QC - Welding Inspector


Mandatory Qualification:

B. Tech / B.E / Diploma in Mechanical / Metallurgical Engineering.

CSWIP 3.1 or AWS

Experience:

Min. 4 to 6 years Experience in Oil & Gas Pipeline Projects as Welding Inspector (post Welding qualification experience).

Cross- Country Pipeline Experience is required.

Experience to handle in Mainline Welding & Tie-in Welding.

Familiar in SMAW/FCAW-GS/GMAW Welding Process.

Preferred Gulf/Abroad Experienced Personnel.


QA/QC Painting Inspector


Qualifications:

B. Tech / B.E / Diploma in Mechanical / Metallurgical Engineering.

BGAS Grade II or NACE Level-II.


Experience:

Min. 4 to 6 years Experience in Oil & Gas Pipeline Projects as Coating Inspector (post painting qualification experience).

Familiar with Pipeline Field Joint Coating.

Familiar with Raychem/Covalence/ HTLP 80 Coating applications, testing & inspections.

Field Joint Coating for Cross- Country Pipeline Experience is required.

Preferred Gulf/Abroad Experienced Personnel.




We are conducting the interviews at Chennai, as per the following schedule. If your qualification and experience matches with any of the positions mentioned then you are requested to come for interview at


Location: Chennai


Date 6th October, 2017 (Friday)




Shankar Business Space
5, Nana Street, Pondy Bazaar, Parthasarathy Puram,
T Nagar, Chennai, Tamil Nadu 600017


During interview you are requested to bring the following documents along:

1. CV 2 Copies

2. Educational certificates

3. Passport size Colored photographs (in Blue background) 4 no.

4. Original passport

5. Experience Certificates




If any of your friends is also interested then please send his CV.


If you are unable to attend the walk-in-interview, please e-mail your resume stating Position applied for and your present location to hrd@punjlloyd.com / Post your CV to HRD, 95 Institutional Area, sector 32, Gurgaon, Haryana 122001.


PLEASE NOTE:

1. IF YOU ARE ALREADY WORKING WITH PUNJ LLOYD GROUP THEN PLEASE IGNORE THIS EMAIL,

2. IF YOU ARE ALREADY INTERVIEWED FOR PUNJ LLOYD GROUP IN LAST 3 MONTHS THEN PLEASE IGNORE THIS E-MAIL.




Recruiter Name:

Rohit Mehta