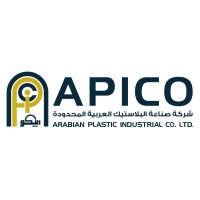 It provides superior Injection Molding production services, as well as high-quality Extrusion of Films, Blow Molding and Thermoforming Disposable products. The Company team work to meet our customers' specific needs, and even exceed their expectations by consistently offering first-rate products at competitive prices. Our activities are based on a set of values and ethical principles such as Honesty, Integrity, Transparency, Reliability, Efficiency, Innovation and Quality.
It stands out as a leader in the Plastic Packaging & Thermoplastic Injection Molding industry in Saudi Arabia
Production Manager (Thermoforming / Extrusion)

Qualification: Bachelor Degree
Experience: Should have minimum 8 to 12 years experience in Plastic Manufacturing Industry.
Qualification: ITI/Diploma

Experience: Should have minimum 4 to 6 years experience in Plastic Industry.

Injection molding Operator

Qualification: ITi/Diploma

Experience: Should have minimum 4 to 8 years experience in Plastic Manufacturing Industry.

CNC Milling Operator

Qualification: ITI/Diploma

Experience: Should have minimum 4 to 6 years experience in Plastic Manufacturing Industry.

Dry Offset Cup printing machine operator
Qualification: ITI/Diploma


Experience: Should have minimum 4 to 6 years experience in Plastic Manufacturing Industry.

Bag cutting Operator

Qualification: ITI/Diploma

Experience: Should have minimum 4 to 6 years experience in Plastic manufacturing Industry.

Blown Film Extrusion Operator

Qualification: ITI/Diploma

Experience: Should have minimum 4 to 6 years experience in Plastic Manufacturing Industry.

Bottle Auto Screen Printing Omso operator

Qualification: ITI/Diploma

Experience: Should have minimum 4 to 6 years experience in Plastic Manufacturing Industry.

Qualification: ITI/Diploma

Experience: Should have minimum 4 to 6 years experience in Plastic Manufacturing Industry.

Thermoforming Operator

Qualification: ITI/Diploma

Experience: Should have minimum 4 to 6 years experience in Plastic Manufacturing Industry

Qualification: ITI/Diploma

Experience:Should have minimum 4 to 6 years experience in Plastic Manufacturing Industry.

Mold Maker

Qualification: ITI/Diploma

Experience: Should have minimum 4 to 6 years experience in Plastic Manufacturing Industry.

Tool Room Incharge (Mold Making)

Qualification: ITI/Diploma

Experience: Should have minimum 4 to 6 years experience in Plastic Manufacturing Industry.

Technician - Electrical / Mechanical

Qualification: ITI in Electrical/Mechanical

Experience: Should have minimum 4 to 6 years experience in Plastic Manufacturing Industry.

QA Inspector

Qualification: Bachelor Degree/Diploma

Experience: Should have minimum 5 to 7 years experience in Plastic Manufacturing Industry

Injection Supervisor
Qualification: ITi/Diploma


Experience: Should have minimum 4 to 8 years experience in Plastic Manufacturing Industry.

Blow Molding Supervisor

Qualification: ITI/Diploma

Experience: Should have minimum 5 to 7 years experience in Plastic Manufacturing Industry.


Nationality: Indian
Email id: rec11@asmacs.net; rec8@asmacs.net