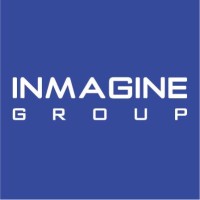 Inmagine Group is a leading global creative ecosystem powered by design, technological innovation, and entrepreneurship.
Our 18-year track record in stock content is built on strong value proposition, community focus and unique insights into the most exciting and dynamic sector of our times: the creative industry.
Spanning 44 offices worldwide with over 250 employees and a content portfolio of over 100 million unique files, the Inmagine Group is driven daily by our mission to build a better creative ecosystem for tomorrow.
Pr

oactively produce clean, efficient photo editing, design and other various features based on specifications.

Write well designed, testable, efficient code by using best software development practices.

Create layout/user interfaces by using standard HTML 5/ CSS 3 practices as well as WebGL and canvas.

Create client-side web apps with JavaScript/ Typescript and similar technologies.

Involve in implementing machine learning and AI based photo editing features.

Work with various server-side programming languages for supporting the workings of the client-side web apps.

Integrate data from various back-end services and databases.

Fix and improve existing software.

Test and deploy programs and systems.




Possesses at least a Bachelor Degree in Information Technology / Computer Science / Computer Studies or equivalent.

Have at least 2 years experience in front-end JavaScript / WebGL development.

Experience with modern web technologies and techniques such as HTML5, CSS3, JavaScript transpilers (Babel), and JavaScript build tools (WebPack/Gulp).

Proficient in:-
a) JavaScript
b) WebGL
c) SVG/Canvas

Experience in TypeScript will be an added advantage.

Experience in Node.js and NPM package ecosystem, NoSQL, WebSocket, will be an added advantage.

Focuses on performance, best practices and responsive applications.
Company:
Inmagine Innovation Sdn Bhd
Address:
Level 3, Kelana Parkview Tower, No 1, Jalan SS6/2, 47301 Petaling Jaya, Selangor, Malaysia 47301
Email Address:
jobs@123rf.com