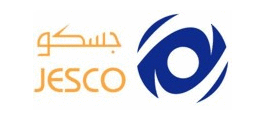 Reporting to Maintenance Manager / Chief Operating Officer
Bachelor degree in Engineering Mechanical / Electrical
Minimum 12 years working experience in Maintenance Planning
Leading capability, well English speaking, writing and reading
Computer literate, MS office programs, internet , outlook emails etc.
Good knowledge of API standards and Quality Management System
Expert in SAP for maintenance planning
Full knowledge of Seamless Pipe manufacturing process
Familiar with best practices for maintenance planning
Must capable for leading and guiding the maintenance planning team (planners)
Ability to interact with all level of staff in operation
Ability to present maintenance planning works in front of management
Responsible for preparing annual , monthly, weekly and daily maintenance plans and schedules.
Preventative maintenance action plans
Issue and follow up for approved maintenance plans and monitoring time to time for all areas of maintenance
Ensure the availability of all the required spares and consumables for the maintenance and utility areas.
Coordinate with suppliers for spares.
Maintain accurate and update documentation, records, reports and computer database for all maintenance equipments
Perform the preliminary in-house estimation and working plans.
Coordinate for in-house projects, modifications.
Monitor the implementation of the maintenance budget, compliance to Safety, QMS, ISO, TPM and implementation of CMMS & SAP
Take all necessary steps in maintenance planning area to achieve good results
Email Address:
jesco@hrsolutions.net.in
Telephone:
+91 22 22634433