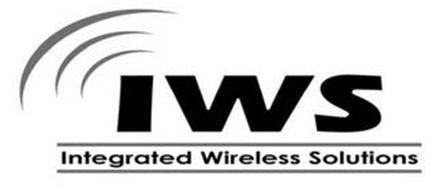 IWS Pvt. Ltd. provides industrial grade Telecom & Staffing services in global standards - for clients around the world.
Established in 2004, IWS is the parent company of five subsidiaries with a strong presence in The Indian Sub-continent, The Democratic Republic of Congo & Africa.
Our strength in understanding the global market and our clients' requirements help us expand our services with an ever growing list of satisfied customers. Our Leadership team has a wealth of international experience in the fields of recruitment, operations, delivery and technology innovation. We pride ourselves in our commitment to quality and continuity on projects deliveries.
OUR VISION
At IWS, our vision is to continuously establish a larger footprint across our operating industries and be the best in-class - worldwide, coupled with delivering high performance & enhanced customer satisfaction, whilst maximizing our stakeholders' rewards.
OUR MISSION
To consistently endeavor to deliver our clients' ever-growing expectations by building efficient quality management systems across our operations and improving our delivery process.
We strive to create a safe, trustable and innovative working environment by empowering employees through leadership responsibilities and kaizen
Position: Core Network Engineer/ System Integration Engineer
Job Responsibilities

1. Thorough knowledge and understanding of CS and PS Core Network platforms and the functions of all network elements.
2. Expertise of Testing of various Telecom protocols and analyzing the Protocols for different nodes like MSS, MGW, HLR, ATCA MSS and MGW
3. Installation, Commissioning and Integration, Expansions, Hardware Upgrade and software Upgrade
4. Planning of Netscout Network Taps by conducting through Survey to derive the BOQ and the probing plan to be implemented in the Core Network
5. Creating Fiber/Copper based links, High Level Design and Low Level Design of Taps to be implemented in the core network

6. Discussion and brainstorming sessions with customer to derive and conclude on correct design to tap the tariff and signal data
7. Implementation of rack, taps equipment, wiring, power circuits , grounding of the circuit( with technician assist for high volume works)
8. Thorough knowledge of fiber and copper wiring methods and labelling
9. Configure , Integration and Commissioning of the Network Taps to the Core Network
10. Conducting acceptance test, troubleshooting and alarm clearance and ensure 100% running of the network
11. Submission of report at all stages
12. Regular Software/patch updates, monitoring and maintenance of the Network Taps
13. Provide L1/L2 support for customers in case of hardware/software issues within the accepted SLA
Skill Sets

1. Proven working experience of implementation, integration and commissioning of core networks
2. Knowledge and experience on Network Taps integration

Qualification

Exp. should be around 3 to 8 Years
BE (ECE/CS/EEE)
Male candidates only to apply

Designation: Core Network Engineer/System Integration Engineer
Location : Africa (country of deployment will be disclosed based on project allocation)
Package : Salary in INR + Country wise Allowance
Joining : Within 30 days
Valid Passport : Mandatory
Kshatradhari Mandal
kshatradhari
@
iwsindia
.
org
careers@
iwsindia
.org
http://www.iwsindia.com