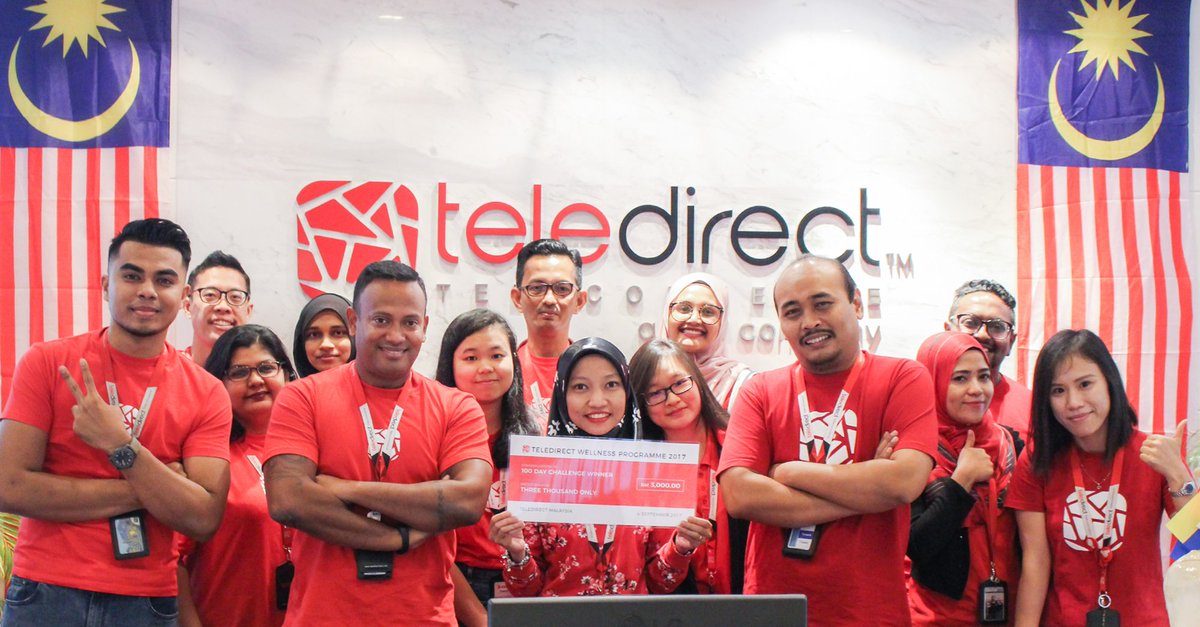 Teledirect provides multinational organisations with outsourced contact center services to improve their customer service or to accelerate their sales.
We operate state-of-the-art contact centers in Singapore, Hong Kong, Malaysia, Thailand, Philippines, China and Japan. we have a track record of success in the airline, luxury, insurance, banking and technology sectors.Recruiting right, training and developing, coaching and providing quality assurance are the pillars of our success. Great infrastructure and robust analytics also help our employees outperform and to maintain high standards of quality.
General description:
As a Digital Demand Generation Representative, you will be responsible in technology sales prospecting and development for an industry-leading organization. In partnership with the marketing team, you will be at the forefront of our performance achievement of goals together with your accountability for sales leads achievement. Focusing on marketing leads, you will have the opportunity to pro-actively market technology product, services, and solutions to end users in an assigned customer segment and geographic territory. You will qualify and follow up leads from marketing campaigns/events, and monitor the demand generation activity from marketing leads to opportunity to closure. As you develop in your knowledge and competencies, you will have the career opportunity for growth that best match your strengths and passions.

Job responsibilities:

Be a specialist in B2B lead generation and sales prospecting to generate sales and marketing qualified leads from marketing events/campaigns in the assigned customer segment and/or geographic territory, and drive outbound demand generation through high volume cold calling and social media in support of company promotion and campaigns.

Call, qualify and convert marketing leads from market penetration campaigns/events within SLA.

Execute strategy, drive to achieve objectives and activity metrics, and contribute input to the execution success.

To build relationship and communicate with IT Management level within marketing leads provided.

Generate hot/warm/cold leads and hand-over to sales & channel team

Own a leads call plan list of marketing leads in CRM to qualify. Aggressively reviews call plan and call/social activities in uncovering leads opportunity.

Responsible for leads management in accordance with call center business process excellence. Generate sufficient MQL to SQL to Opportunity for sales closure and profile account list.

Maintain awareness of market conditions and competitors' products and promotions and keep up-to-date on knowledge of the company

Any other duties and responsibilities that may be assigned to you by the management from time to time, within your category of employment in the organization and for the effective implementation, maintenance and continual improvement of the ISO9001 Quality Management System of TDM.


Academic/Qualification requirements:

Minimum academic qualification: Diploma

Minimum 1-2 years inside telemarketing experience in technology sector i.e. IT hardware and/or software

Excellent English and Hindi communication/written skills

Notes: This position require candidate to relocate to Kuala Lumpur Malaysia

Company will provide Work permit, One way Flight ticket, One Month Hotel Stay and Medical Insurance
Candidate needs to have at least 1-2 years of experience as Demand Generation executive/ lead qualification executive/ inside development executive in IT Industry.

Familiar with Sales Force or Any CRM Tools

Familiar with BANT qualification Method.
https://www.teledirectasia.com/

Contact Email:

hali.abu@teledirectasia.com