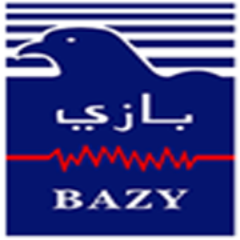 Established in the Kingdom of Saudi Arabia as a Saudi Company in the year 1989 with the vision to have a long-term relationship with its valuable customers by providing them with the reliable services and latest solutions in the field of telecommunication, Electromechanical, IT, OSP and civil for telecom works. The main market for Bazy is the Market of the kingdom of Saudi Arabia; in addition to that we are covering diverse markets in the Gulf & Middle East in the region like Qatar, UAE, Oman, Bahrain, Yemen, Jordan, Kuwait, Syria, Palestine & Lebanon
Qualification: Diploma in Computer, Electronics & Communication
Experience: Should have minimum 2 years experience in the field work.
Maintenance of telephone and digital lines (electronic, ordinary, wireless, fiber, etc.) Provided by service cable faults and preventive maintenance.knowledge of installation and maintenance of land line and special circuits through copper and fiber lines

Power Technician
Qualification: ITI/Diploma
Experience: Assists in supervising field employees assigned to a particular construction discipline work area, i.e., electrical, piping, erection of structural steel, rebar, duct work, telecom system implementation (like but not limited to DAS System), , etc.
Assist in evaluation and solution of potential field problems, referring them to Superintendent. Perform all functions and responsibilities in consonance with the companys rules and procedures

Nationality: Indian
Email Id: rec11@asmacs.net