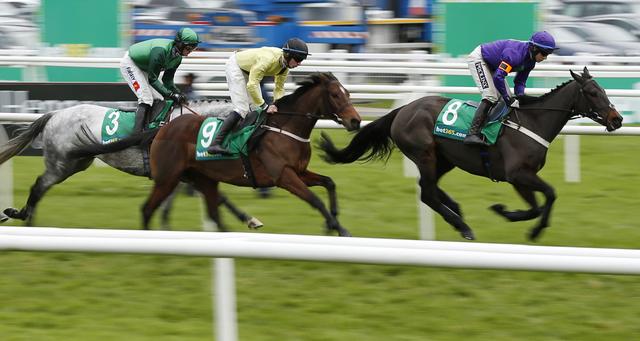 Horse Trainers - 4 nos.
Every day morning train the horses in running the race, preparing the horse for the monthly , quarterly annual events. Must have animal training skills,horse riding skill-animal behavior knowledge.
Skilled in teaching horses to wear saddles & bridle
Required Candidate profile
Young ,energetic candidates between the age of 25-40 with ECNR Passport . Applicants should be animal lovers & can build a bond with animals , train them for horse shows , competitions etc .should be well aware & very skilled in animal training
Horse Groomers - 5 nos.
Every day DO mucking out stalls, prepare feed & distribute , clean & refill water containers, groom & bathe cleaning the tack, bandage legs tacking up , administer basic first aid,for cuts & scrapes, show affectiion & love to build a bond .
Required Candidate profile
YOUNG , ENERGETIC , AGE 25-40 YRS , SKILLED IN GROOMING HORSES , ATTENDING TO THEIR FEED, PERIODICALLY DAY/NIGHT.MUCKING OUT STALLS, PREPARE FEED, CLEAN & REFILL WATER CONTAINERS, BANDAGE LEGS & TACK UP , Administer first aid for cuts & scrapes
Horse Helpers - 7 nos.
Every day attend the horses & the stable on a continuous basis -cleaning the stable, helping the groom to prepare the feed , distribute the timely , help the groomer to massage the horses, administer first aid, such as bandaging the cuts & scrapes.
Required Candidate profile
Young, energetic age 25-40 yrs, well versed in handling horses, bathing them , cleaning them , massaging them , administering first aid, helping the horse groomer in various functions, helping the horse trainer in various duties & responsibilities
5+ years experience
jaldijobs@goldstarindia.net