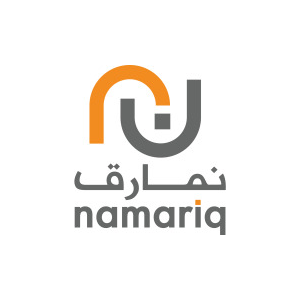 Housekeeping Executive
A. House Keeping Executive.
B. Experience in Cleaning or Housekeeping Operation
C. Able to identify, use and operate housekeeping tools, chemicals and cleaning machines.
D. Able to educate staff on cleanliness, tidiness and hygiene standards.
E. Knowledge in work safety & proper sanitation of the facilities.
F. Knowledge in using Inventory system & making related reports.
G. Strong Knowledge in Excel and related tracking software.
H. Strong Skill of handling multiple task under pressure.
I. Professional Experience -have experience as Housekeeping Supervisory Level/Officer
J.

Able to implement safety and sanitation policies
1. Experience in Food & Beverage Kitchen and Catering Operation/ Hospitality Industry Operation.
2. Able to supervise the Finishing Kitchen Team and monitor the daily production operation.
3. Knowledge of food product, identification, and maintain the acceptable level of food quality in Bulk.
4. Knowledge in food safety - Hazard Analysis Critical Control Point and work safety sanitation
5. Able to manage and implement the guidelines and procedures for mass production catering services based on the given menu items.
6. Professional Experience- as

ASSISTANT CATERING CHEF -able to work under the supervision of Catering Chef.
7. Great Experience in Handling Catering Operations
I. Strong experience in Food & Beverage Kitchen Operation/ Hospitality Industry Operation.

II. Experience in supervising and monitoring stewarding related operation.

III. Able to control and manage the use of kitchen cleaning tools, chemicals and detergent.

IV. Knowledge in kitchen work safety and sanitation.

V. Able to implement the policy and guidelines of Kitchen cleaning procedure SOP's

VI. Professional Experience - as Chef Steward- able to lead the team of Kitchen Steward
Laundry Officer
Experience in Laundry Operation Services
Able to identify laundry related chemicals and detergents.
Able to operate , use laundry machines and equipment.
Knowledge in Laundry Hygiene, Safety & Sanitation.
Have knowledge in basic inventory system
Professional Experience-as

Laundry Clerk-
Clerical duties such as recording, tracking etc. & has customer service skills, Knowledge of Excel computer knowledge, Hotel Experience,
1-

F&B Cost Controller / Hotel Back ground
A- Excellent English skills
B- Excellent computer skills and reporting skills
C- Minimum 4 -6 years' experience in F & B industry as cost controller
Strong Hotel Experience, Strong Budgeting and Costing Experience , Industrial Catering Knowledge Prefered.
D- Bachelor degree in accounting or similar