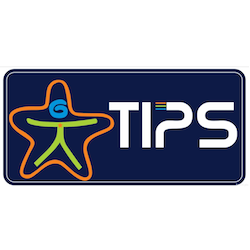 Blyth Academy is a Unit of TIPS Group, is one of the overseas schools in Doha, Qatar offering International Education.
The Indian Public School is a chain of international schools offering international education in 10 countries with about 61 schools across the globe. At TIPS we embrace a child-centered philosophy that promotes creative thinking and lifelong learning. Through partnerships with parents, we strive to make every academic dream a reality. Our schools are non-sectarian & co-educational, with both day and boarding available. Our world renowned international programmes include the International Baccalaureate & Cambridge International Examinations, securing TIPS graduates places at the universities of their choice.
Since first starting our journey in 2004, we are working towards preparing well-rounded, independent and confident young adults who are driven to make a difference in the world. Although academic achievement is our priority, it is only part of the picture as a vast array of extra-curricular activities including sport, art, drama, community service projects and various other clubs create a vibrant atmosphere and help students become responsible global citizens and leaders. Educating the "whole child" is important to us and we believe that is a major factor for receiving continuous support from all the stakeholders
BIOLOGY TEACHER
CHEMISTRY TEACHER
PHYSICS TEACHER
MATHEMATICS TEACHER
COMPUTER SCIENCE TEACHER
For all above, 3+ years experience in teaching Mathematics for Grades 8 to 12 in IB/ IGCSE/ A Level
PRIMARY HOMEROOM TEACHER
# Opportunity at the overseas campus of TIPS to Prospective Candidates who have experience in IBPYP as Homeroom Teacher.
# To be strong at Mathematics and Science concepts.
# Prepare daily and longer-term lesson plans in accordance with curriculum guidelines.
# Providing assessment information, report grades and feedback for learning as required by the assessment and reporting schedule.
# To empower the students to prepare for international assessments.
# To build strong foundation for any academic stream in the student's educational and professional career.
# To have core belief of concept clarity and diligent practice.
# To efficiently meet the modules such as Concept Builder, Knowledge Builder, Speed Builder and to daily practice the assignments/ assessments as scheduled.
# Motivating pupils with enthusiastic, imaginative presentation.
# Preparing and marking work to facilitate positive pupil development.
# Meeting requirements for the assessment and recording of pupils' development.
# Discuss students' progress and concerns with Parents / Academic Directors and Diploma Coordinator.
# Coordinating activities and resources within a specific area of the curriculum and supporting colleagues in the delivery of this specialist area.
# Working with others to plan and coordinate work.
# Keeping up to date with changes and developments in the structure of the curriculum.
# Organizing and taking part in school events, outings and activities which may take place in the school.
# Encouraging the students to learn new things and participate in extra co-curriculum activities.
# Use computers to assist with lesson preparation, teaching and reporting.
# Develop and maintain good working habits and discipline in classrooms.
Required Candidate profile
# Experienced in International curriculum as Primary Homeroom Teacher, especially in IB (or) Cambridge
# An enthusiastic and approachable nature
# A well organised and resourceful approach to their work and have the ability to meet deadlines
# Be able to create a challenging and effective learning environment for the overseas students
# Plan a sequence of engaging lessons that builds on previous learning, with clear objectives and that encourages student progress and a sense of adventure
# Love to spend time with children
# Willing to join immediately at Coimbatore Campus for Training
Contact:
The Indian Public School Private Limited
Email: apply@tipsglobal.org