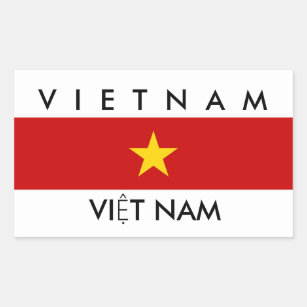 Leading Client into manufacturing of specialized customised wood coatings. The Client has come a long way since its inception, setting up operations in Vietnam, distributing coatings to both domestic and international clients, diversifying the product line to apply beyond wood substrates and expanding the market from Business to Business (B2B) to Business to Consumer (B2C).
REPORTING STRUCTURE/ RELATIONSHIP:

Reports to the Director and Management Team; Works closely with the R&D Executive, Manufacturing Development Executive, Quality Assurance Executive, Quality Control Executive, Production Supervisor, Sales Manager.
JOB ROLE:

Development different kinds of paints, cleaning agents, coatings and other related products by conducting tests and notating the reactions of different chemical compounds and ensuring the desired quality is achieved
JOB DESCRIPTION & RESPONSIBILITIES:
1. Liaise with internal technical and laboratory functional areas to meet project and team objectives.
2. Request and manage materials samples from supplier to produce prototype formulation.
3. Formulate coatings using commercially available and experimental raw materials. Apply coatings to a variety of substrates and evaluate coating chemical properties and performance according to specified standards. Research scientific literature to identify solutions to customer problems, or explain observed experimental results.
4. Perform specialized or complete calculations to prepare, perform and conclude tests and analysis.
5. Develop and validate test methods, and perform comprehensive analytical tests based on formulation and project requirements.
6. Prepare advance samples, materials, equipment and other required tools for laboratory tests and development.
7. Review and/ or complete appropriate forms, documentation and data transfer regarding research and development processes, tasks, results, and conclusions; draws conclusion and receives directions when required.
8. Participates in scale-up, production trials and development of quality control procedures for manufacturing of products.
9. Improve existing products to reduce cost, improve performance, or simplify manufacturing.
10. Develop and evaluate new ideas to improve coating performance, meet regulatory requirements, and/or address unmet customer or market needs.
11. Drives business growth and success through timely execution of projects and continuous improvement initiatives.
12. Maintain compliance with established policies and procedures.
13. Carry out tasks per the instructions from Managing Director and Management Team.
14. Work in compliance with laws and regulations of the Socialist Republic of Vietnam.
15. Participate in team buildings, external workshops, working groups, training and other meetings relevant to job role.
1. Standard, authenticity, performance and quality of developed products.
Minimum 3 years of working experience in coating or ink industry
Minimum Bachelor Degree in Chemistry or/ and related discipline
Expertise with PC applications (Word, Excel etc.), good organizational and time management skills, excellent communication, problem solving and interpersonal skills, experience with handling hazardous chemicals.

Posses strong enthusiasm to learn and leadership quality

Posses good organization skill, show good analytical skill and is passionate with laboratory analysis work

Able to communicate effectively

Strong understanding of analytical chemistry, material science , paint and coatings formulation, sustainable material formulation

Able to operate basic coating application tools and equipment eg. spray gun, sandeing machine

Beneficial to have knowledge/ experience in analytical chemistry equipment eg. GC-MS, HPLC-MS, GPC, FTIR (with ATR), UV-vis, TGA
On job training and relevant external trainings
Email:

anshika

.

srivastava

@

naukri.com