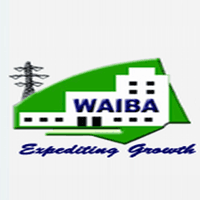 We are looking for
Designer (Civil Engineer/Structural Engineer)
1. Designing of electrical substation/transmission line tower (up to 220kV or above), substation gantry equipment and structure of building, road, drainage and land grading.
2. Should be able to prepare complete design reports including design/drawing, design analysis, bill of materials, fabrication/working drawings based on survey reports and other relevant information independently.
3. Getting approvals from client within tight timeframes and strict deadlines and should have good time-management skills.
4. Should be able to provide technical advice and cost estimation for bid documentation.
5. Provide technical support during construction and commissioning.
Required Candidate profile
1. Graduate in Civil engineering with 5 years' experience in design related works with Masters in structural engineering is preferable.
2. Conversant with latest designing Protocols software like ETAB, StaddPro etc. and Auto-cad.
Email: waiba_cmc@yahoo.com, waibainfratech@gmail.com, info@waibainfratech.com