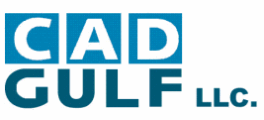 We are a leading system integrator in this region having 28 years of market presence. Being the Partners of HP, HPE, DELL EMC, Sonic wall, CISCO, VMware, Veritas, Veeam among others in this region. We are catering to the requirement of our customers in Desktops, Workstations, Servers, Back-Up Solution, Storage Solution, VDI Solution, Security Solution, Cloud Solution etc. along with all Microsoft applications. To strengthen our product portfolio further, we have been representing as the Gold Partners of HP Inc., Sonic Wall, Acronis & Trustwave in this region. We also deal with range of IT Products - QNAP, Synology, Buffalo & Quorum branded Appliance products. Our Software products portfolio covers the products from Microsoft, VMware, REDHAT, Malwarebytes, McAfee, Trend Micro, Sophos, Heimdal, Webroot etc. to fulfill the software requirements of our clientele.
We have a team of highly experienced consultants, all with multivendor certifications, offering a range of services from Consultation, Solution Designing, CE Assist etc. The team has the capabilities to manage, enhance and support the IT and business processes of large and small organizations and also has the expertise to develop overall IT strategies and help clients stay on the edge of business and technology innovation. CAD Gulf can help clients achieve operational excellence by making their Information Technology Infrastructure safe, secure and fast
Senior Technical Support Engineer
Broad Knowledge on Technologies - Installing configuring & Troubleshooting.

Virtualization, HCI, Cloud, Azure

Broad Technical knowledge - Installing, Configuring & Troubleshooting.

HPE - Simplivity, Synergy, MSA, ProLiant DL, ML, C7000 Blades, Auto Loader, Tape Libraries

Virtual Connects, Blade Switches- SAS,Ethernet & FC, ProLiant Blades & Storage Blades

Dell EMC - VXRail, VRTX, R Series Servers, Power Vault, Unity, FX, XC Series

Broad Knowledge on Operating System - Installation & Configuration

VMware, Windows HyperV, Veeam, Acronis

Knowledge on Install & Configure - AD, DNS, DHCP, Microsoft Cluster, SQL HA, WSUS, etc.

Knowledge on SAN, NAS technologies

Troubleshooting OS logs for hardware issues from VM-support, Windows, etc.

Excellent written and verbal communication skills.
Candidates with expertise in most areas may apply
Extensive experience in design, implementation, troubleshooting of Switching & Wireless by Cisco, Aruba, HPE, Palo Alto Firewall.
Working knowledge on Checkpoint & Palo Alto Firewall is an Added Advantage
Broad Knowledge on - Install , Configure & Troubleshoot Fortinet, Sonicwall, Sophos UTMs & Firewalls with Security Policies
Hand on Experience in Wired Routing and switching.
Solid understanding of OSI/model and networking protocols (e.g., IPSEC, HSRP, BGP, OSPF, 802.11, QoS, MPLS)
Experienced in Campus & Datacenter Networking technologies
Knowledge of LAN and WAN technologies within large enterprise network environments
Understanding of Layer 2 & 3 Vlans, VTP, STP & RSTP, Ether Channel & Trunking protocols.
Redundancy Protocols HSRP & VRRP working and Understanding.
Understanding of RIP, IGRP, EIGRP and OSPF Routing Protocols.
Excellent analytical and problem solving skills
Experience with advanced troubleshooting of both wireless and/or data networks (LAN/WAN)
Excellent written and verbal communication skills
Interviews will be held in Bangalore & Mumbai
Please apply in confidence to sys@cadgulf.com