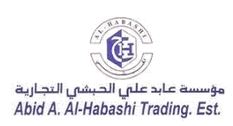 We have urgent overseas job openings for below positions for "ABED ALE ALHABASHI COMPANY" based in DAMMAM, KINGDOM OF SAUDI ARABIA
LAND SURVEYORS
Relevant experience in the same field with 2 or more years course certificate.
MECHANICAL ENGINEERS
Work experience in pumps and water networks with plumbing.
Relevant course certificate with work experience.
Mode of interview will be telephonic or skype. Salary and perks negotiable and par excellence.
Kindly arrange to send your updated CV with Certificates to Email ID - julie@nassers.org and can contact on 022 61957501 / 8879013265 (call and whatsapp).