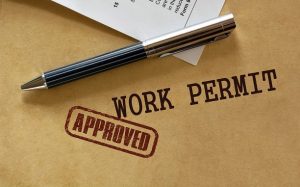 We have openings for our prestigious client in

- Oman

,

- IT IS A LONG TERM JOB, they have openings for Permit Holder - Civil position.

Below is the Job description.

Permit Holder - Civil (Salary Basic OMR 250 + OMR 100 OT)
1) To act as permit holder on site and be the focal point for client/ other visitor to site.
2) To detail such activities to permit applicant every day prior to works.
3) To communicate the activities permitted in accordance with the permit to site personnel and ensure complete compliance with the activities detailed in the client issued permits at all time.
4) Supervise earthworks and minor civil construction activities at remote locations with minimal supervision to ensure that all works are completed according to design and contractual requirement, on schedule and to the highest levels of HSE & Quality standards.
5) He should have min 05 years' experience in Earthworks and civil works activities in oil and gas.
6) Permit holder card in civil and earth work activities
7) Must be fluent in English.

PLEASE NOTE BELOW:-
1) ONLY SHORTLISTED CANDIDATES INTERVIEW WILL BE DONE ON SKYPE / TELEPHONIC.

2) CANDIDATE SHOULD HAVE EXP AS PER BELOW JOB DESCRIPTION.
3) PROVIDE BELOW REQUIRED DETAILS FOR SHORTLISTING.
4) PERMIT HOLDER WITH INDIAN EXP CAN ALSO APPLY.
Interested candidates please send your resume on vinayakip@indianpersonnel.com


Please check job description & provide below details ASAP.

Current Company:-
Current Salary:-
Expected Salary:-
Current Location:-
Skype Id:-
Total Years of Experience:-
Relevant years of exp (as per below job description):-
Gulf Experience:-
Notice Period:-

Vinayak Thakkar
022 61431223
vinayakip@indianpersonnel.com