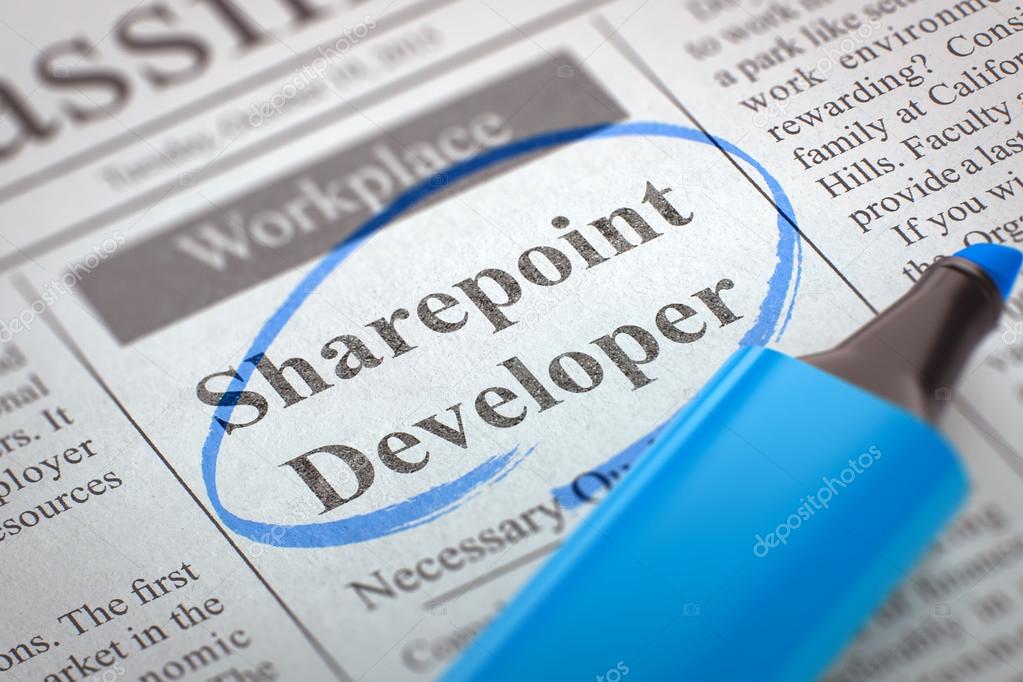 Urgent opening in MNC for

SharePoint Developer/Designer Position for Kuwait Location. IF interested Pls share your updated Profile at roopali@iquest-consultants.com.
Note - This is a Permanent Position.
Skills Required -- Sharepoint Developer with

ASP.Net, VB.Net, C#.
1.

SharePoint Developer/Designer
Must have valid Kuwaiti driving license and a car.
Minimum five (5) years of development experience in SharePoint.
Minimum five (5) years of web application designing experience.
experience in designing and implementing .NET Based Solutions including Database design and implementation.
Administration, Design, Develop and maintain SharePoint applications.
SharePoint Branding, Development and Deployment of Custom Web Parts, etc. Using Microsoft .Net and SharePoint Server 2010/2013/2016.
Knowledge on SharePoint Designer 2010/2013 and Power Shell commands.
Experience in developing workflows using Nintex 2013 /2016 workflows.
Participate in requirements analysis and develop solutions for all tiers of the application: user interface, middle-tier business components, data access layer when applicable based on the requirements.
Experience with ASP.Net, VB.Net, C#.
SharePoint Architect, SharePoint Web Part.
Experience with SharePoint Design, InfoPath, SharePoint Workflow implementation and Nintex workflow.
Knowledge of best practices in web design and development
Install SharePoint in All Servers for intranet Site.
Install SQL Server 2012,2014,2016.
Designing modern user interface for web/internal application.
Creating Sites, Pages, Web Part.
Create WCF, Event Receiver, SharePoint REST, JSOM, High Charts, Nintex Workflow, HTML5, AJAX, JQuery, JavaScript, Bootstrap, CSS3
Creating SQL Server 2012 Reporting integrated with SharePoint.
Enable all SharePoint 2010,2013,2016 Features.
Development Web Part, SharePoint Solutions.
Create Unit Testing with SharePoint Testing Server
Create Technical Documents.
roopali@iquest-consultants.com