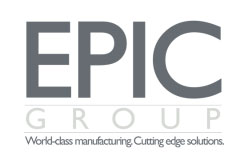 World's Largest Apparel Manufacturing Organization
This Position is based out of Bangladesh.
Candidates who have vast experience in handling factory store activities in Finished Garments to only apply.
This position is based out of the factory.
Candidates with experience of a minimum of 4 years in factory stores to only apply.
People working in Buying houses to please avoid applying for this position as we are looking for candidates who are based out of factory environment only.
Prefer local Bangladeshi nationals only.
Accommodation, food and travel to be borne by the employee. only.
Required Candidate profile
Local Bangladeshi Candidates preferred.
Min Experience of 4 Years in Factory store handling Finished Garments to only apply
Karthik Palanivelu
Road Kwun Tong, Kowloon , Hong Kong, 3201
Karthik
@
epichk.com
http://www.epichk.com