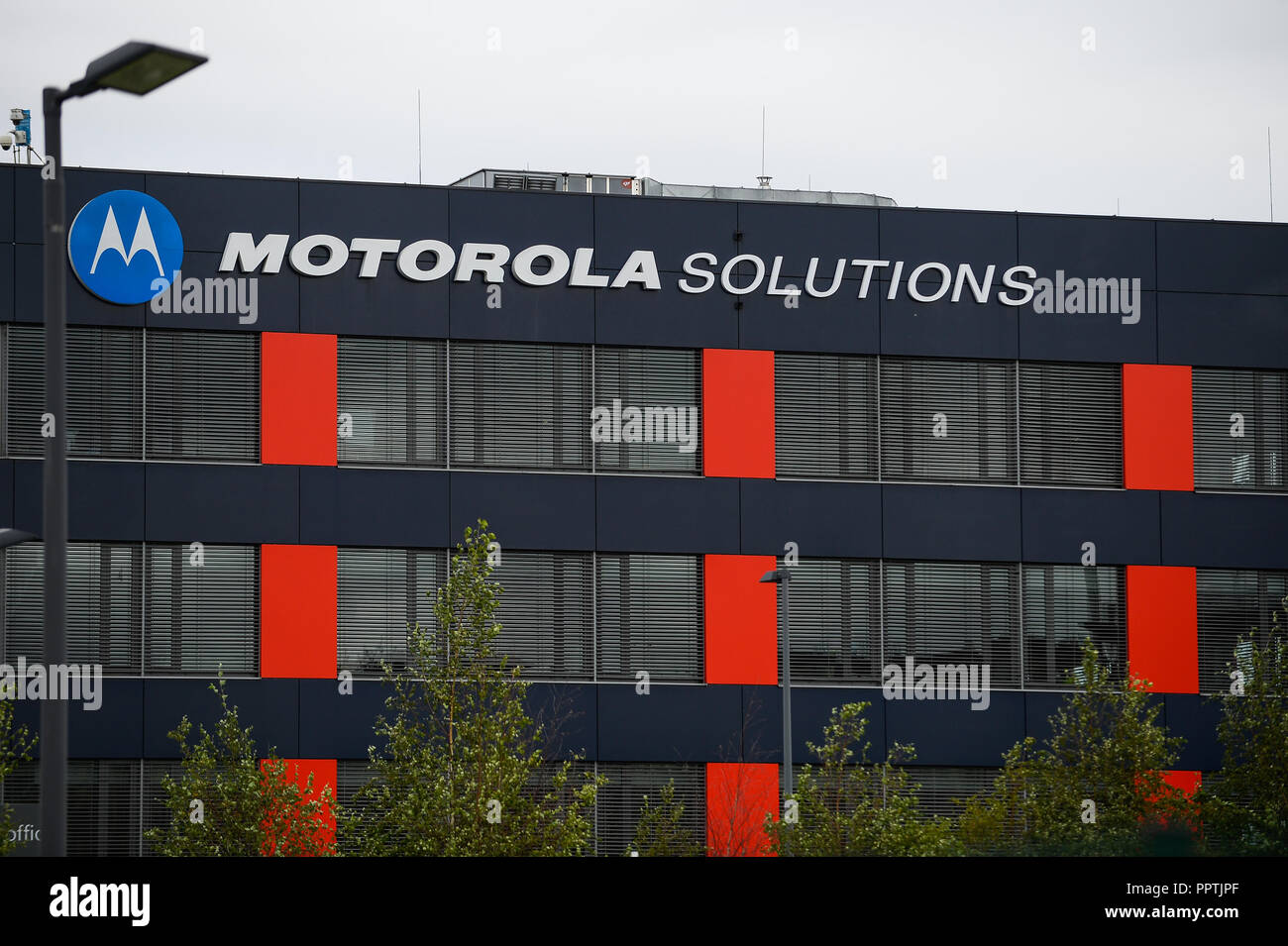 Motorola Solutions creates innovative, mission-critical communication solutions and services that help public safety and commercial customers build safer cities and thriving communities.
Founded in 1928, Motorola has a history of innovation that has revolutionized communications. From pioneering mobile communications in the 1930s and making equipment that carried the first words from the moon in 1969, to supporting modern-day emergency response equipment for disaster relief efforts around the world, Motorola Solutions has a global footprint with products that demonstrate its thought leadership
On any given day, every moment matters to someone, somewhere.
And every moment, Motorola Solutions' innovations, products, and services play essential roles in people's lives.
We keep utility workers connected and visible to each other with real-time voice and data communication across the smart grid. And we provide the situational awareness first responders need when a moment brings catastrophe.
We do this by connecting them to seamless communication networks, applications and services, by providing them with real-time information, and by arming them with intuitive, nearly indestructible radios and devices.
We help people be their best in the moments that matter
Position Key Responsibilities & Requirements:
This position is responsible for defining, implementing and managing near real-time integrations with our global B2B partners

The candidate will demonstrate a high level of creativity and expertise to devise simple, high impact solutions to improve our agility in on-boarding new B2B partners and processes.

Identify innovative opportunities and drive implementation from concept through testing, business case development, pilot, full deployment and ongoing management

Integrate with B2B partners providing 3rd Party services in the areas of contract manufacturing, distribution, repair services

Deploy and support both established EDI and B2B solutions, and also innovative near real-time solutions based on Web Services and APIs

Learn and adopt new tools and techniques to increase end-to-end traceability, performance, scalability and automation

Provide expertise and level 3 problem resolution for other teams within IT

Fluent in testing, deploying and managing EDI, Rosettanet, cXML, Web Services and REST APIs for B2B integrations

Fluent in designing integrations from Oracle EBS R12 (PL/SQL, eCommerce Gateway, APIs) and Cloud-based SaaS Applications

Experience with middleware platforms of Oracle Fusion Middleware, Managed File Transfer, Mulesoft

Experience with designing and running B2B integrations with closed loop monitoring and end-to-end visibility solutions

Experience with B2B and EAI message formats such as EDI ANSI X12, EDIFACT, Rosettanet, cXML, OAGIS and eInvoicing standards

Experience creating documentation for business users, business and IT control tower/operations team
Basic Requirements
Minimum of 5 years of professional work experience with experience matching two or more of the following:
EAI integrations design and development for Oracle R12 EBS and other Oracle Cloud applications

B2B integrations design, preparing mapping specifications, develop solutions with PL/SQL, Java and middleware platforms
Any experience with the following is a plus
Web Services and REST APIs with a specific use in B2B integrations

Agile methodology for project delivery

Experience of working with B2B partners and preparation of Trading Partner agreements
We offer
Competitive salary package

Strong team-oriented culture

Flexible working hours

Contract of employment

Comfortable work conditions (high-class offices, parking space)

Volleyball field and grill place next to the office

Lots of sports activities as Moto football league, Wakeboarding, Snowboarding, e-gaming league etc.

Private medical & dental coverage

Life insurance

8 hours working day (30 minutes lunch break included)

Access to wellness facilities and integration events

Training and broad development opportunities

Motorola Solutions is supporting CSR activities and encourages employees to participate
Ashok Kumar
ashok.venugopal@motorolasolutions.com