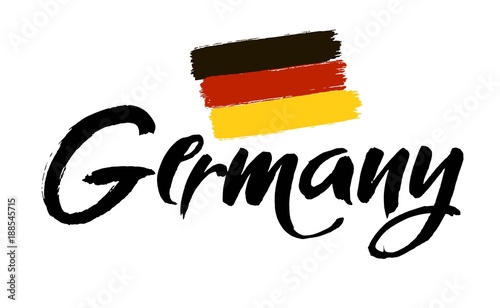 Finance Director
Coordinate and ensure timely & accurate tax filings in all of the Sector's European locations. This will include all required income tax and VAT tax filings as required

Engage local controllers and tax consultants to optimize and streamline tax reporting and filing processes.

Ensure appropriate inter company transfer pricing & cost allocation agreements are in place. Coordinate with legal department when necessary to draft and implement new agreements depending on changes in inter company activity.

Drive process standardization in European cash collections process.Implement common dunning practices, monthly review of past due accounts with commercial team, and set standards for acceptable commercial terms with customers (incoterms, payment terms, etc.)

Implement transfer pricing calculations for each site and coordinate with IT to implement proper transfer pricing setup within each local ERP system. Perform periodic review of each entities intercompany margins to determine if transfer pricing adjustments are required.

Work with Sector leaders to develop and implement future state creation of European shared service function within Finance. Specify and lead hiring process for required resources (receivables, payable, tax, audit, treasury)

Lead European FOP (Financial Oversight Partner) process to drive adherence and compliance with each entities US GAAP reporting. Drive standardization where necessary in key account reconciliations, local to US GAAP reconciliations, SOD implementation, revenue/expense cut-off requirements, and any other internal control processes).

Coordinate with local controllers and local statutory auditors to drive timely completion of local audits with unqualified opinions.

Coordinate with Internal Audit department to help drive efficient review for in scope locations and help sites to manage to a zero-deficiency control environment.
Bachelor's degree in Accounting

Minimum 8-12 years of accounting experience in the manufacturing industry. Experience should include leadership in addressing tax, audit, and compliance items in setting involving subsidiaries in multiple European sites.

Demonstrated skills leading & developing associates directly or indirectly

Demonstrated collaborative experience with all functions.

Experience with ERP & SAP are preferred

CPA / CMA / or equivalent professional certificate
Value Stream Manager
Apply lean tools and methods within a Value Stream environment to reduce process variation, improve quality and eliminate waste

Use internal and external VOC (Voice of Customer) to analyze/ improve processes and apply root cause problem solving methods to all functions

Apply Standard Work and create SOP's for Operations related processes

Ensure that all team personnel are adequately trained, supplied, resourced and managed to accomplish strategic objectives

Develop and deploy key performance objectives to employees via Performance Ownership process and Daily Management

Work closely with internal Quality Manager. Request 5-why root cause analysis from responsible parties and document countermeasures. Data mining and analysis relating to quality process improvements regarding the Value Stream metrics.

Seek out improvement opportunities and work under minimal supervision to achieve results and process improvements.

Improve and Maintain QDC objectives with focus on Customer Satisfaction.
JOB REQUIREMENTS
Minimum 3-7 years of progressive leadership of related work experience in a LEAN manufacturing operation.

Proven success record in a dynamic leadership role resulting in improved operational performance.

Excellent problem solving skills.

Must have the ability to direct and control assigned work force through the use of good communication.

Attention to detail with the ability to multi-task in a fast paced environment.

Willingness to be a participant in a continuous improvement surrounding.

Must be a team player.

Work with minimal supervision and be a self-starter.

Understanding of SOPs, Work Instructions, Six Sigma, project management, leadership, and LEAN manufacturing highly desirable.

Bachelors Degree in Business Management, Industrial Engineering or related degree strongly preferred

Experience in a manufacturing environment desired
SAP In-house Consultant WM / PP
Application support in WM / PP modules

Support of interface systems to our SAP system

Supervision of the WM / PP modules in cooperation with related departments within the group

Consulting of the specialist department, creation of concepts and participation in implementation

Responsible customizing in WM / PP module

Implementation of new processes in SAP

Participation in the introduction of SAP in our plants
Job Specification: (Education, training and experience)
Degree (ETH / Uni / FH) in information science or in a comparable subject

Fluent German, very good knowledge of English spoken and written

Profound practical experience in the SAP environment of the WM / PP modules in a medium- sized company

Customizing experience and good SAP process knowledge

Project experience as SAP Consultant

Following to our international connections willingness to travel
Recruiter Name: Smita Rathore / D. K. Shriwas
Email : resume@svmanagement.com