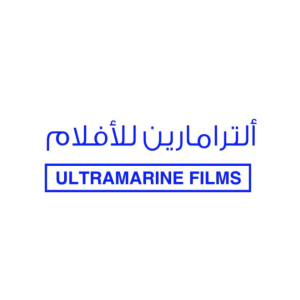 Ultramarine Films is a leading content production company based in Doha, Qatar that produces film, video, animation and digital content for regional & global clients including the Supreme Committee for Delivery & Legacy & the Olympic Channel
Post-Production Coordinator
Minimum 2-year contract based in Doha, Qatar

End date:

Minimum 2-year contract
An experienced

Post-Production Coordinator

is required to join a high-end, content production team embedded within a major international sporting organisation based in Doha, Qatar.
Much of the sporting organisation's content already reaches a global audience. That audience will only grow in the coming years. We are looking for a post-production coordinator with drive; someone who is ready to join a world class team and expand the audience even further across the world.
The role of the Post Production Coordinator is to supervise the post production process and facilitate the smooth operation of all departments involved in video projects. A key responsibility is scheduling and managing the tracking of picture editing, sound mixing and colour grading. They will work in alignment with an in-house Executive Production and Production Management team, in coordination with internal clients and key stakeholders to develop, refine and fulfil high-quality post-production deliverables.
This role requires a highly organised post-production coordinator who is capable of collaborating with a dynamic post-production team and external resources to ensure on-schedule and on-budget delivery of a wide range of content projects.
Applicants must have at least 3 years post-production coordinator credits and have a proven track record of coordinating broadcast video & film post production projects; ideally within either a broadcasting organisation or independent professional post production facility.
Command of English language (written & oral) is essential. Knowledge of Arabic and other languages is an advantage.
Applicants must have a passport with at least 6 months validity.
We request that all CV's include valid references and telephone numbers.
Due to the time pressures associated with our production schedule only short-listed applicants will receive a response.
Maintain general post production support for all projects.

Update the production teams on delivery progress.

Facilitate the resolution of all technical issues for delivery.

Solve any problems when technical issues arise, or delivery mishaps occur.

Coordinate with the producers to facilitate project documents, purchase orders, invoicing, coding and the tracking of costs for all Post orders.

Work closely with the producers and projects managers to deliver projects on time.

Work closely with the internal production teams and localisation team to facilitate final delivery.

Liaises, when necessary, with external production partners to facilitate delivery.

Quality check final exports of the videos before their delivery.
Required Qualifications, Experience and Skills
3+ years' experience with at least 1 year in post-production role.

Extensive knowledge of pre, post, and production timelines and workflows.

Excellent organisational skills and ability to multi-task on simultaneous projects.

Excellent written and oral communication skills, preferably Arabic as well as English.

Outstanding project management skills.

Working knowledge of Windows, OSX, and all MS Office Applications.
The successful applicant will be provided with a Qatar business visa and will be assisted through all required government processes.

The contract features a mandatory probation period for the first 6-months.

The successful applicant will be required to obtain a government issued Qatari ID and to open a Qatar based bank account.

Salary payment will be forwarded monthly in Qatar currency directly into the applicants personal Qatar bank account.

Insurance during working hours is provided

Annual holiday provision and holiday payment is provided as according to Qatar labour law

Accommodation / living costs are not provided (assistance will be provided as required in sourcing suitable accommodation)
Please note: the successful candidate will be expected to cover their own accommodation and living expenses from the monthly salary provided. The salary is designed to cover these living costs. The company will provide assistance in finding accommodation and will provide ground level support as required by the candidate. Please only apply if you can commit to completing the entire job; have a valid and clean passport and are willing & able to work in Qatar.
Required Candidate profile
Candidates must have at least 3 years post-production coordinator credits and have a proven track record of coordinating broadcast video & film post production projects; ideally within either a broadcasting organisation or independent professional post production facility
https://ultramarinefilms.com
Email: ultramarinefilms.com@gmail.com, hello@ultramarinefilms.com