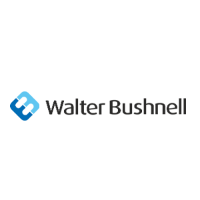 Established in 1993, Martin and Harris Labs Ltd. is a vertically
integrated pharmaceutical organization having manufacturing
facilities in Hormonal products & pharmaceuticals.
In Hormonal APIs, we have a group company having US FDA
approved facility wherein the team of competent scientists providing innovative solutions for drug development, along with state-of-the-art manufacturing facilities working passionately towards providing high quality end products and services to ensure complete customer satisfaction
Pharma Experience is mandatory and International Assignment Exposure is required
Position based in Dubai, United Arab Emirates
Candidates based in Dubai / in former CIS countries / in Central Asian countries willing to relocate to Dubai will be preferred with experience in healthcare industry.
Job Position Purpose / Summary
Lead the growth and expansion of the Martin & Harris healthcare business in Central Asian countries including Russia . Directly manage the distributor engagement , sales & marketing , oversee logistics function and provide leadership to the Operational team in the local market. Full P+L accountability.
The incumbent must at all times ensure the local entity activities are effective, controlled and compliant with internal and external local and international policies and guidelines in a compliant manner.
Responsibility Area One: Manage the operation of Martin & Harris for Central Asia Markets like Russia, Ukraine, Kazakhstan, Uzbekistanetc .
To appoint distributor, register and design Go to Market strategy for Central Asia in both private & tender markets.
Direct Sales and marketing team activities to ensure revenue and strategic objectives are achieved or exceeded including distributor appointments.
Interface regularly with Key Accounts, KOL's, external end user customers and policy makers to maintain engagement, build networks, gather market intelligence & where possible influence policy
Maintain regular contact with major hospital, other health care and distributor accounts across region as well as government organizations to keep them informed of company products, initiatives and programs
Effectively support inventory planning , Budgets forecast & Data analytics processes to responsibly manage the Work with the senior leadership team to develop and implement short, medium and long term strategic and tactical plans to position the business for growth.
Build strong and effective relationships with functional team leaders (Finance, HR, Supply chain and IT) to ensure alignment to business growth plan and achievement of business objectives
Implement corporate policies on quality, safety, occupational health and environment protection, as well as encourage responsible employees to participate actively in EHS trainings and activities so as to be knowledgeable for EHS policies and procedures and ensure routine operation meet EHS requirements and expectation
Must demonstrate high ethical standards in business
Preparation and present annual budget & business plans as required to build share and maximize growth potential
Actively participate in the development of area specific sales and marketing plans
Develop and achieve, in collaboration with the Chief Officer - International Business and key functional heads, a medium term plan for the international business (sales and marketing) in alignment with long term goals of the organization which ensures:
Achieving the overall profitability / sales turnover targets of the International Business by ensuring presence in the existing markets, increasing market share and also by exploring new markets or new segments
To ensure seamless execution of the international business plan for each of the geographies so as to achieve the business objectives, which involves :
Developing geography relevant business model of operation by taking into consideration the market potential, business opportunity, competition, strengths and weakness of the company, associated risks including Forex rate movements, legal restrictions, trade mark issues, local political situation, etc

Ensure that all statutory issues, legal requirements & business practices with regard to the overseas operations are adhered to and complied with

Ensure that the products and packaging is in accordance with overseas market requirement and the laws of the land
Market Insight and Business Intelligence:
Ensure an strong understanding of the assigned product(s), related markets dynamics of each of the geographies, their therapeutic areas and insight to the market dynamics of the relevant overseas markets:
Analysis of secondary research data, primary research for own brands and relevant therapeutic areas and segments as well as of the relevant geography's pharmaceutical market over all with conclusions and strategic imperatives as outcomes

Analysis of activities and internal sales data (primaries, secondaries) of own products with conclusions and strategic imperatives as outcomes
Analysis of varied models of sales, marketing, promotional strategies (competitor and industry business intelligence) being followed by main competitors and in general in the marketplace, their success factors with conclusions and strategic imperatives as outcomes
Under guidance of the Chief Officer - International Business and in collaboration with Corporate Center Business Development functions, Key Corporate Functions, develop a product introduction plan by ensuring:
A comprehensive understanding of the product(s) introduced, related market dynamics (brand book), unmet need and value proposition / USP in respect of the doctor segments / therapeutic areas assigned

All local statutory & legal requirements and business practice guidelines are adhered to

Seamlessly executing the product introduction plan as applicable to the relevant geography with an effective, time bound feedback mechanism in order to ensure success and to take timely remedial action where required
Ensuring that all approvals within the company are in place in regard to the product introduction
Essential:
Mandatory to ensure the job is done effectively and efficiently
A proven Country Leader. Understands the responsibility and account abilities of being the most senior representative in country.
10 -15 years plus of sales, marketing and business leadership experience in Africa countries . Can demonstrate a track record of building sustainable growth healthcare market, preferably in private & Tender & SMO segments.
Strong financial acumen and analytical skills - P+L and cash flow management.
Lead, developed and managed sales team of 10 plus. Has managed Regional/Zonal Sales Managers.
Established distributor networks and distributor management protocols
Ability to interpret multiple sources of data, analyses and provide recommendations
Team builder and collaborator
Payal.Kapoor@walterbushnell.com