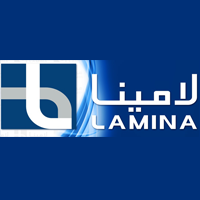 It is one of the pioneers in food packaging industry , covering several sectors such as household Aluminium Foil, disposable aluminium food containers, household aluminium cookware, PVC cling film, PE paper cups & bowls, satchel paper bags, SOS paper bags for food & shopping, Facial tissue & Kitchen maxi roll
Flexo Printing Machine Operator

Qualification: ITI/Diploma

Experience: Should have minimum 5 to 10 years experience in paper mill industry.

Set up the required process to produce designated image (ink, mounting plate, install press cylinders and analoix)

Monitor the machine performance and control the minor stoppage during production process

Prepare the daily production report about production details and recommendations if need
Machinist

Qualification: ITI/Diploma in Mechanical Engineering or Machinist

Experience: Should have minimum 3 years hands-on experience in any Manufacturing industry.
Preferred hands on Machinist can operate all work shop machines Ie... lathe / Milling/ drilling/ fabricating machines.

Able to read engineering drawings
Preferred sectors :
Can making industry 2 pc or 3 Pc
Metal packaging industry
Food industry
Auto mechanic

Nationality: Indian

Email Id: rec12@asmacs.net