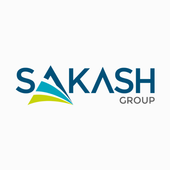 Should knowledge of selling Steam Engineering product
Selling products like Valves, Pumps, Steam traps, steam accessories, Boilers etc
Traveling extensively to cover customer base.
Should have a good customer base for Instrumentation products.
Experience in selling Industrial products and by Generate inquiries and sell products.
Responsible for the performance and development of action plans to penetrate new markets. Assists in the development and implementation of marketing plans as needed.
Conducts One-on-One review with all Account Executive to build more effective communications, to understand training and development needs and to provide insight for the improvement of Account Executive's sales and activity performance.
Experience required:

10-20 years
Location:

Malaysia/Indonesia
Job designation:

Country Manager
Qualification:

BE- Mechanical
Key skills:

Should have a good customer base for Instrumentation products, Should knowledge of selling Steam Engineering products
samta.singh@sakashgroup.in