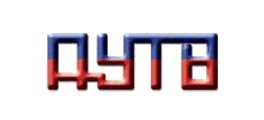 It is a fully integrated organization providing its clients industrial, technical and logistical support services. Our engineering, procurement, construction, fabrication, operations, maintenance and industrial cleaning as well as facility management, catering and accommodation services are offered to the oil & gas, petrochemical, power generation and other major industrial sectors in Saudi Arabia and Qatar
Maintenance Engineer (Mechanical)
Maintenance Engineer (Electrical)
Qualification: Bachelor Degree in Engineering
Experience: 15 Years site experience as minimum.
Demonstrated an independent ability to handle high impact/high complexity assignments is required.
Ability on creating / reviewing technical accuracy of standard work Instruction.
Demonstrated ability in achieving results and driving change is required. The position requires strong analytical, problem solving, and organizational skills.
Fully conversant with interpreting engineering drawings, P&ID, Engineering standards specs and codes.
Knowledge of relevant engineering Specifications & applicable Industry Standards and Codes (eg. API, ASME, IEEE).
Excellent Communication, Interpersonal & Coordination Skills.
Knowledge on PM optimization to improve PM effectiveness.
Knowledge of PC & applicable CMMS System. (Oracle eAM or SAP).
Nationality: Indian
Email Id: rec10@asmacs.net