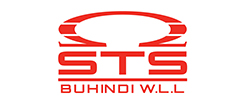 Established in 2006 as a specialist testing services company, STS Group is now full service provider of electrical engineering, design, instrumentation and commissioning services
The ideal candidate for this position will be very experienced in the Electrical Power Systems field and have practical experience of transmission, distribution, and industrial or generation projects in the Irish and UK market.
Candidates will have excellent client focus and capable of interpreting client requirements and manage and deliver sometimes difficult or complex projects to their satisfaction.
Prior experience of power systems modelling is essential knowledge of SKM, ETAP, ERACS or Dig
Silent.
Candidates with professional experience of working with large and/or critical electrical power systems (data centres, power stations, pharmaceutical or other large industrial plants) or experience of designing and specifying electrical equipment (generators, switchgear and protection equipment, harmonic filters, drives, UPS, inverters, transformers, earthing systems).
Excellent verbal and written communication skills. Strong analytical skills
Work well under pressure and able to take decisions based on facts
Ability to balance your work between short term / urgent and longer term. Ability to work with multiple targets and stakeholders
Practical on-site experience
Experience of design and specification of electrical equipment and systems
Experience of power system commissioning and project management
A working knowledge and/or good awareness of IEC standards, Engineering Recommendations and other international standards such as IEEE/ANSI.
Required Candidate profile
Electrical Engineering Degree and Masters or related disciples required.
Network Modelling Experience is essential.
High level of market in Irish power systems.
Excellent written and verbal communication skills.
Strong analytical skills