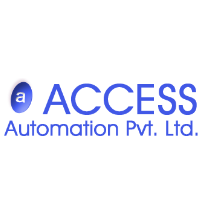 Access Automation Pvt. Ltd. Bangalore, India based company started its operations in 1995 is involved in the business of providing high quality solutions for Process control, Factory Automation and manufacturing industries
Roles and Responsibilities
Install, set-up, configure, and maintain security appliances according to the overall objectives and policies of the Bank.
Develop plans to safeguard the Bank's security appliances and components against accidental and/or unauthorized modification to data, disclosure of confidential information, and/or data corruption/loss.
Develop security standards, baselines and procedures for security appliances, security devices.
Monitor and review security violation SOC alerts, logs and reports on a regular basis to ensure that these are investigated, escalated to appropriate levels of management as necessary, and correctives actions are taken in a timely manner.
Continuously assess security threats and vulnerabilities and provide recommendations to mitigate the same by ensuring security policies and procedures and control measures are implemented.
Execute and implement the Bank's Information Technology policies and procedures, standards, and guidelines related to security of the network and communication software, hardware, and components, as well as monitor adherence to such policies and procedures, standards, and guidelines.
Implement security solutions including building network & host security, file permissions, backup and disaster recovery procedures as well as system hardening requirements, access control management, system logging and auditing of security appliances.
Ensure that critical data transmissions are encrypted and protected from unauthorized access and/or disruptions.
Promote security awareness to employees by communicating security policies and procedures on a regular basis and monitor adherence to such policies and procedures, standards, and guidelines.
Ensure the enforcement of security controls.
Implement, update, maintain and monitor end point / servers protection systems.
Develop, implement, monitor and maintain network security monitoring tools to help detect security threats and vulnerabilities in a timely manner.
Assist in conducting vulnerability assessments, attack and penetration testing and risk assessments in relation to the Bank's security infrastructure.
Ensure high standards of confidentiality to safeguard commercially sensitive information.
Provide timely and accurate information to the external and internal auditors and the Compliance function as and when required.
Desired Candidate Profile
Educational Qualifications:
University degree in Computer Science or Computer Engineering with specialization in Network Engineering and/or information security from a recognized university.
Professional Certification such as CISSP, CCNP, CCSP, Paloalto, Fortinet is preferable.
Experience:
About 3-5 years of related experience in a similar position / responsibility, preferably in Baking IT security.
The candidate for the security operations required need to have skill set in the most of the following areas:
Arbor APP DDOS / Arbor VOL DDOS
Anti-Virus / EDR
Intrusion Prevention Systems IPS
NGFW Firewalls
Email Digital Signature
Endpoint DLP
Network DLP
Global Site Selectors GTM
Load balancers
APT / FireEye
Hard Drive Encryption
Infoblox / DNS firewall
Email Security Ironport / Websesnse
Network Admission control (NAC) Cisco ISE
Mobile Device Management MDM
Privilege access management TPAM
OTP server / Vasco 2FA integration
VPN S2S / VPN SSL
Web Applications firewall WAF
Web security URL filtering / Websense (Webproxy)