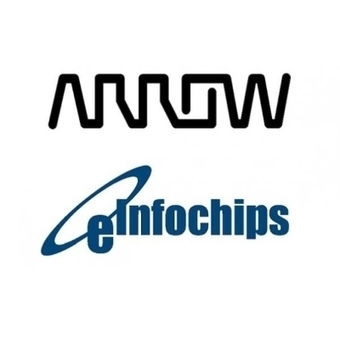 eInfochips, an Arrow company, is a leading global provider of product engineering and semiconductor design services. With over 500+ products developed and 40M deployments in 140 countries, eInfochips continues to fuel technological innovations in multiple verticals. The company€™s service offerings include digital transformation and connected IoT solutions across various cloud platforms, including AWS and Azure.
Along with Arrow€™s $27B in revenues, 19,000 employees, and 345 locations serving over 80 countries, eInfochips is primed to accelerate connected products innovation for 150,000+ global clients. eInfochips acts as a catalyst to Arrow€™s Sensor-to-Sunset initiative and offers complete edge-to-cloud capabilities for its clients through Arrow Connect.
Founded in 1994, our work culture is built over years of experience in providing innovative solutions to our clients and our indomitable spirit to excel in all aspects of our engagement. We believe that our success lies upon the skills and quality of our people we work with.
Silicon engineering services: ASIC / FPGA Design & Development, Design Verification & Validation, Physical Design & DFT
Embedded systems engineering services: Hardware Design, System Software, System Verification & Validation, Multimedia
Software engineering services: Cloud Enablement, IoT & Mobility, Application Software, QA and Test Automation, BI and Data Visualization
Extended services: New Product Development, Lifecycle Management, Product Sustenance
IPs: DevOps for IoT, IoT Gateway Framework, IoT Device Lifecycle Management, Video Management Software, Reusable Camera Framework, Test Automation Framework, Reference Designs & EVMs, Verification IPs, OptiX €" Physical Design Framework
Need Hands-On Sr Engineers/Leads(Hardware)- for our electronic Hardware engineering Division.
NOTE:
10 Positions

Eary Joining Bonus/BuyOut Option available.

Shortlisted Candidates should be interested to work from Ahmedabad till Business Needs
Required Technical Skills:-
Strong fundamentals & problem solving skill.

Good to have exposure working on Qualcomm Chipsets.

Experience in embedded software development & complete Product Development Life Cycle.
Experience in preparing Technical Proposal & effort estimation.
Experience on all stages of Hardware Product Development Lifecycle.

Processors: TI, Freescale, NXP, Qualcomm

Memories: DDR2, DDR3, LPDDR2/3, eMCP

NAND gate / Embedded Multimedia Card (eMMC)

High Speed Board designing, Multi-layer Board design, Signal integrity (HyperLynx), Board Bring up.

Knowledge of DSP/ Micro Controller and various interfaces like HDMI, MIPI, CSI, Audio, Ethernet, USB, I2C, SPI.
Electromagnetic Interference (EMI) / Electromagnetic compatibility (EMC) compliance
Experience on MTBF, FMEA, HALT testing, Reliability testing
Must be aware of ISO9001 processes and documentation
Various tools like ORCAD, ALLEGRO, PADS.
Good to have visited EMS / Assembly houses and should know machines and process of EMS facility.
Lab instruments like Multi- meters, Oscilloscope, Function Generator, Logic analyzer etc.
If You've Delivered portable and power efficient systems & want to be a part of innovative Group,connect me @ 9898791075
Email: joy.saha@einfochips.com